25 January 2017
Solar PV – 2016 Year in Review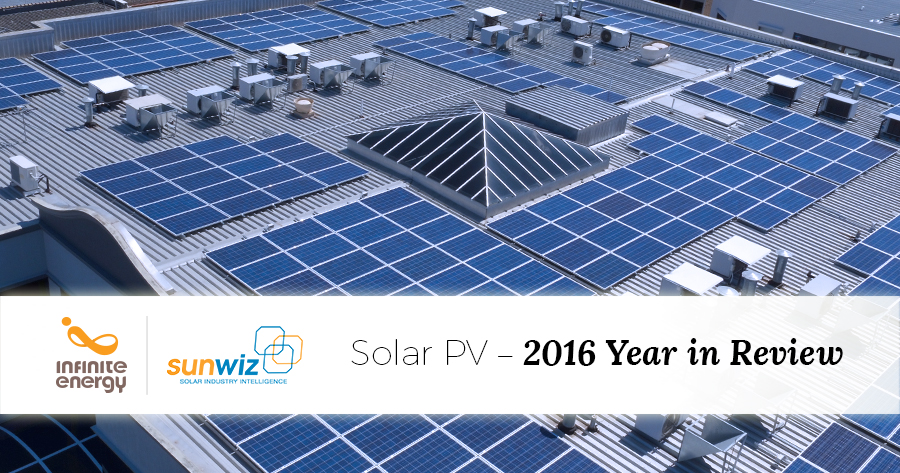 Australia's leading solar consultancy firm, SunWiz, released their 2016 Year in Review last week, detailing important trends and figures in the solar market for the past 12 months. To learn more about the key insights covered in the report, read on.
National Trends


 Solar PV Installations
The amount of solar PV installed is calculated by the number of STCs or solar rebates claimed within the year. STCs are issued every time a system 100kW or below is installed, meaning they provide a very accurate figure of installation volumes. However, as there can be a time delay between issuing an STC and claiming it, the recorded data at the end of the year can actually be less that the amount that was actually installed.
2016 marked an impressive year for solar installations below 100kW in size, with a 1.7% growth on 2015. WA was the standout compared to other states and territories, recording a 33% increase on 2015 figures, the best in the country. While there is a current registered volume of 726MW, SunWiz predicts that a total of 752MW was in fact installed for the year, going by previous trends.
As for solar PV projects above 100kW in size, SunWiz estimates a total of 87MW was installed, making up 11.6% percent of all installed volume (839MW).
These impressive figures were in large part thanks to a massive December, with a total of 85MW installed. This was the highest volume recorded for a single month in over four years, in addition to being the highest figures for December on record.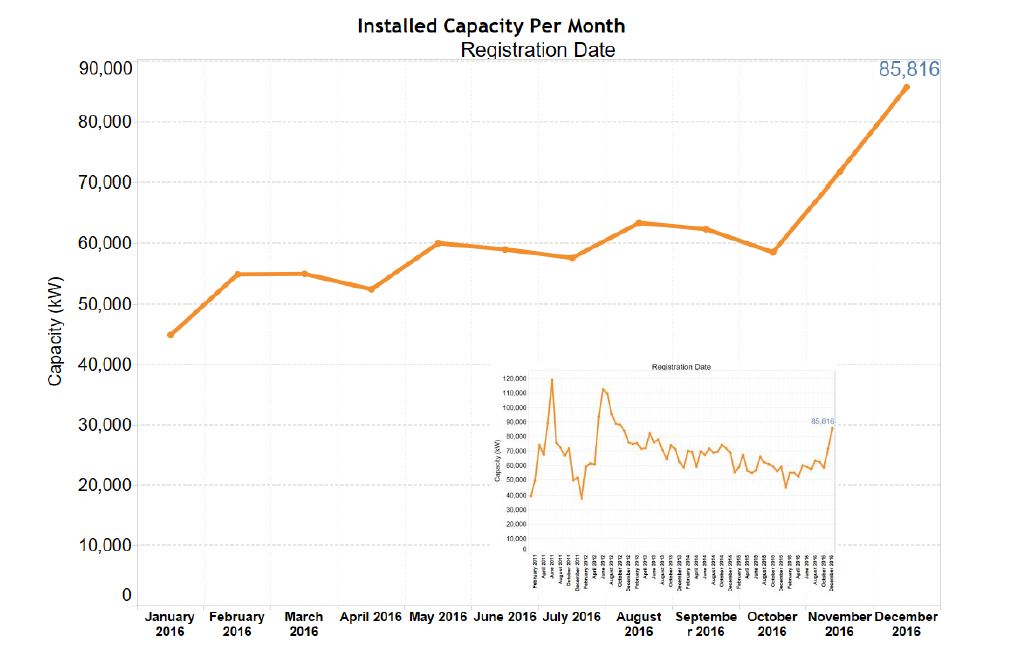 Image Credit: SunWiz
Average System Size


The average size of installed solar systems also increased, climbing to 6.25kW. This growth can be attributed to an increase in the number of commercial solar PV system installed, which made up 33% of all systems installed during the month of December.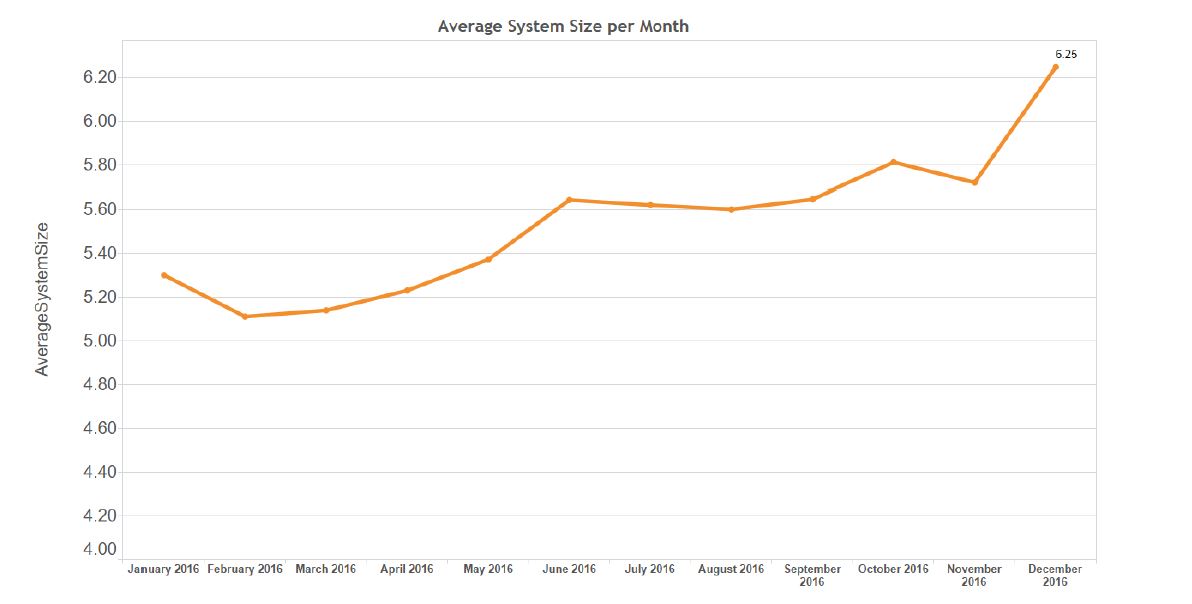 Image Credit: SunWiz
The most popular solar PV system size is 5kW, which made up 30% of the >100kW volume installed. In second were 6kW systems (which is usually 6kW worth of panels with a 5kW inverter), and in third were 3kW systems.
For commercial sized systems (over 10kW in size), 75-100kW were the most popular sized systems.
100kW systems took Australia by storm this year, showing an unprecedented growth in the number of registered installs. In December alone, 56 100kW systems were recorded, meaning an installation rate of almost two per day.
This sharp uptake is likely in part due to the phase out of STCs that began on January 1. That aside, it's clear more and more business are investing in solar as a way to reduce substantial electricity costs and get ahead in an increasingly competitive market.
Volume of 100kW Systems Registered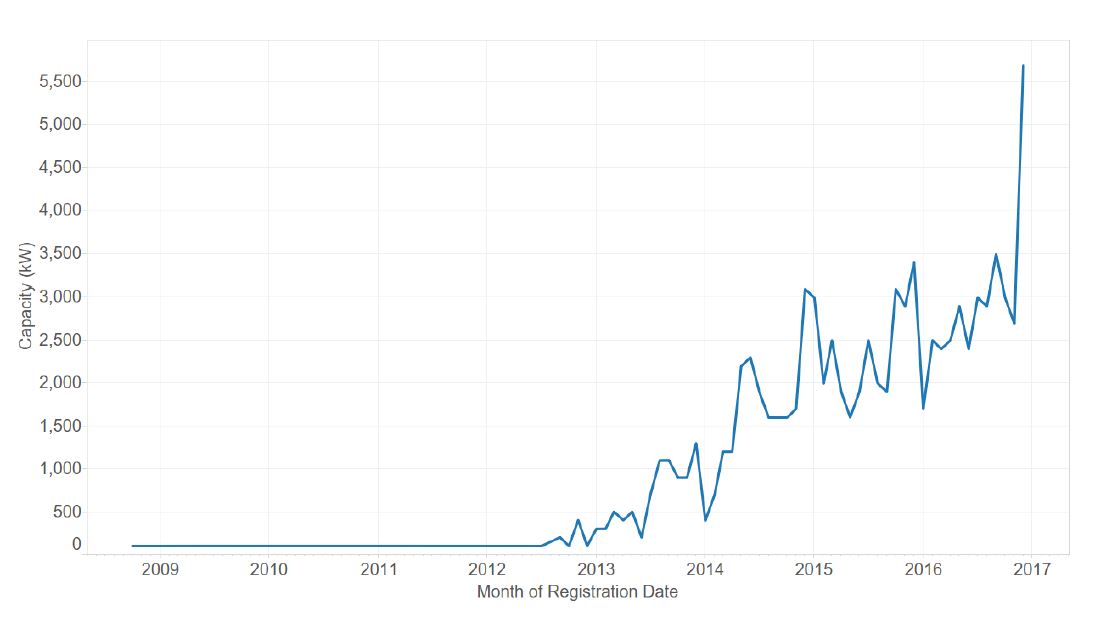 Image Credit: SunWiz
WA Trends


Solar PV Installations
WA largely followed the national trend, recording an installation volume of 126MW. Not only was this a 33% increase on installations recorded for 2015, it was also a record for WA, beating the previous record of 116.4MW for 2011.
Despite 2016 being a record year for WA, the state was still fourth when compared to other states and territories, with Queensland again coming in first with 194MW of registered capacity, New South Wales second with 161MW, and Victoria in third with 142MW.
(Note: These figures apply for installations 100kW and below in size)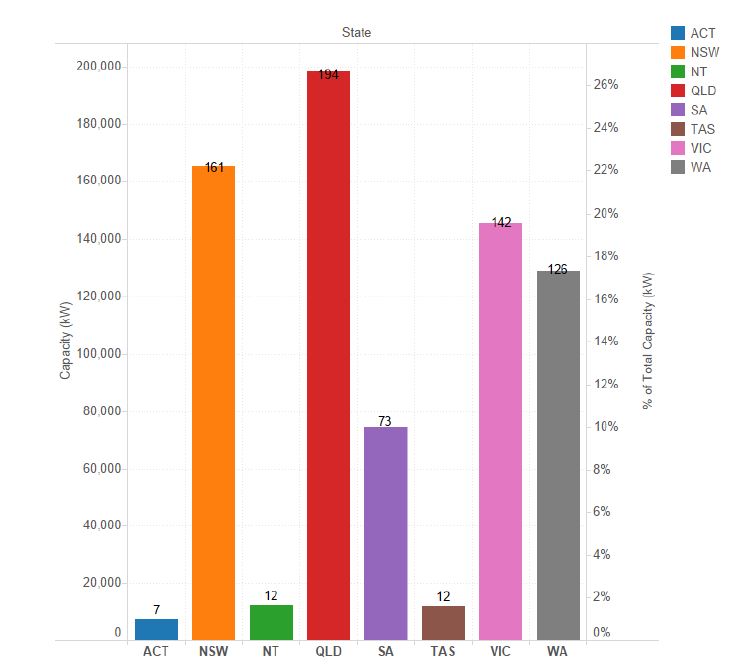 Image Credit: SunWiz
Average System Size


Average system size was also up for WA, rising to 6kW, in line with the rest of Australia. The majority of commercial installs in the state were 30 to 50kW in size, while other states installed a majority of much larger systems (75 to 100kW).
Solar PV System Cost


Great news for WA residents – Perth boasts the lowest average costing residential sized solar PV systems in the country. Unfortunately for residents in the ACT, Canberra came in with the most expensive, although still down from 2015 prices.
| | | | |
| --- | --- | --- | --- |
| System Size | Lowest $ | Median $ | Highest $ |
| 1.5kW | Perth | Adelaide and Melbourne | Canberra |
| 2kW | Perth | Sydney | Canberra |
| 3kW | Perth | Melbourne | Canberra |
| 4kW | Perth | Melbourne | Canberra |
| 5kW | Perth | Melbourne | Canberra |
Solar Retailers


2016 was another great year for Infinite Energy, making the top 10 largest retailers list for installations in the 0-100kW bracket, and the top 5 list for 100kW installations. Infinite Energy is especially proud of this feat, as unlike competing national retailers, we operate predominately in WA and QLD.
In terms of WA alone, Infinite Energy was the second largest retailer.
Real World Results


The real-world results of such impressive solar PV system installation rates can be seen in data compiled by the Australian Photovoltaic Institute, or APVI.
The graph below shows the electricity usage for Wednesday the 4th of January, where temperatures as high as 40°C were recorded in the Perth metro area.
The graph below illustrates the amount of electricity that was consumed by households, with the orange section showing the amount that came from the grid, and the brown section the amount that came from solar generation.
Without solar, grid peak would have occurred at 3pm, however, with solar generating 224MW and offsetting a large portion of the demand, the peak occurred much later at 5pm. It also decreased the peak from 3,556MW to 3,372MW, suppressing the wholesale energy price, and putting much less pressure on the grid.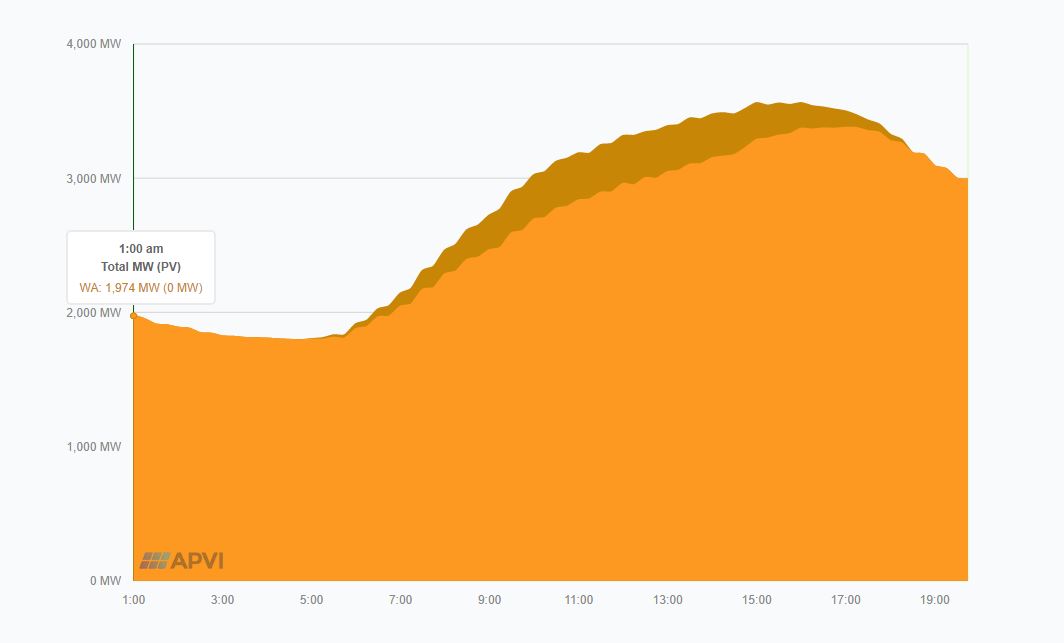 Image Credit: APVI
What to Expect for 2017


Infinite Energy expects to see an increase of registered installations compared to 2016 figures, especially in the commercial sector, with more and more businesses seeking to save on energy costs.
We also anticipate to see an increase in residential installations thanks to rising electricity prices, with WA residents facing an expected increase of $200 over the next two years. This is in addition to batteries becoming more affordable and commonplace.
If you're interested in solar for your business or home, request a no obligation callback by clicking here.

back to blog