05 August 2020
Have your say in our 'Future of Energy for Australian Business' survey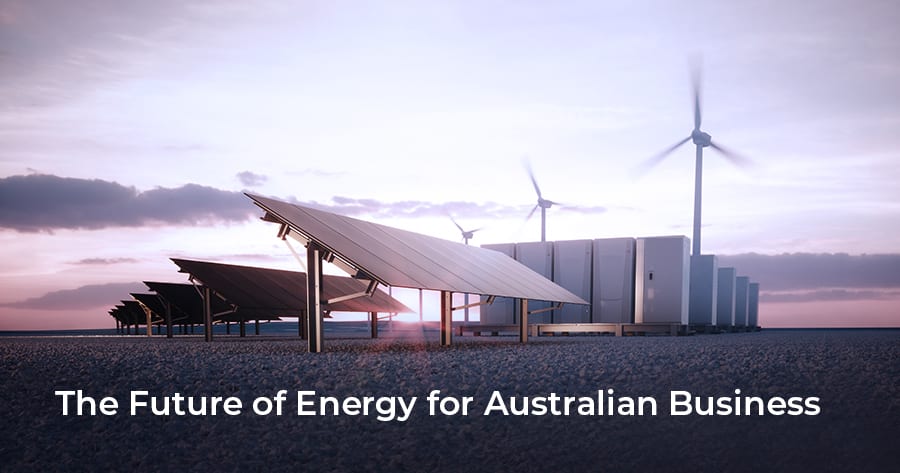 The world has changed. The COVID-19 pandemic has altered the landscape for Australian businesses forever. As a strong proponent for renewable energy use for Australian business, we want to learn about the future of energy in a post-COVID-19 world.
That's why we are proud to announce the launch of our Future of Energy for Australian Business survey. This survey will help us to better understand the energy preferences of Australian businesses and why those preferences are held. It will help us to recognize some of the thinking behind these choices and supply us with the information we need to improve our business offering, to encourage greater uptake of renewable energy for Australian businesses.
The results of this survey will help us to compile our Future of Energy for Australian Business report, which will be freely available via download at the completion of this study. This report will help you understand how your business compares to against others in your industry and how your experience sits within the Australian business landscape.
By participating in this survey, not only will your business be helping us to advocate for greater use of renewable energy in Australia, but your business can also benefit from renewable energy directly, as we will be offering a discount on a commercial solar system* to all survey participants.
This survey will be open to all businesses across Australia, no matter the business size, industry, or whether or not they have already invested in renewable energy.
To have your voice heard and help shape the future of Australian energy, click here to take part in this ground-breaking study.
* This offer is valid for a $250 discount off the cost of a 30kW (or above) solar PV system from Infinite Energy and will be deducted from the price of your system. Not to be used in conjunction with any other offer.

back to blog