24 February 2017
WINAICO Extends Product Warranty to 15 Years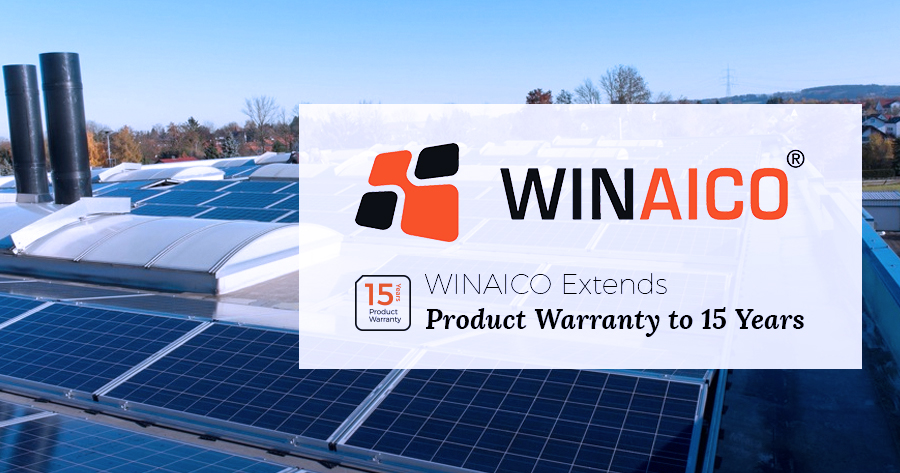 WINAICO, one of the world's most prestigious panel manufacturers, has extended its module product warranty by three years, to 15 years. This is in addition to the company's 25-year linear performance guarantee, which was announced in 2012.
WINAICO Australia's representative, Blair Pester, cites the decision to extend the current warranty was based on recent mechanical load testing, which demonstrated that the brand's modules can withstand extremely high, typhoon-strength winds, "Our modules can survive the strongest winds the Australian weather can produce.
"Additionally, building on the history of being the top performing brand in Desert Knowledge Solar Centre in Australia, we have proven technologies that perform well in the toughest desert conditions in Australia."  
WINAICO's product warranty now exceeds the industry standard for glass backsheet modules by five years, and thanks to the inclusion of labour in 2016, is one of the most comprehensive in the whole solar module market.
WINAICO Chairman, Davis Chen, said the extension offers more protection to customers, "With the extension of our warranty terms, we emphasise the trust in the performance of our solar modules and more protection to our customers' solar investments."
WINAICO has an Australian office located in Sydney and hopes to supply around 20MW worth of modules in 2017.
Benefits of WINAICO Solar Panels:

Module sizes range from 250 to 310 watts in size and can be up to 18.6% efficient.
With a positive power tolerance of +0/+5%, WINAICO panels are guaranteed to produce power at their nameplate capacity or greater.
WINAICO 235W panels came in 7th place (out of 130 modules) on Photon Magazine's Solar Module Yield Measurement Test. Photon is one of the most rigorous, independent testing authorities in the solar industry.
WINAICO has consistently been one of the best performing panels at the Desert Knowledge Australia Solar Centre (DKASC), showing the least signs of deterioration.
Modules are closely reviewed at every stage to ensure quality control. This includes visual, micro-optical, mechanical, and electrical inspections.
About WINAICO:

Founded in 2003, WINAICO is a leading manufacturer of superior quality crystalline photovoltaic panels, and owns and operates subsidiaries and branches in Asia, Australia, USA and Europe. In 2015, their WSP-310M6 PERC monocrystalline module was recognised by Solar Power World as one of the Top Solar Panel Products on the market. 
Based in Taiwan, WINAICO panels come with an industry leading 15-year parts and labour product warranty, a 25-year performance warranty, and optional 5 or 10-year whole of system insurance.

back to blog