09 October 2014
Are You Choosing the Best Solar Panels?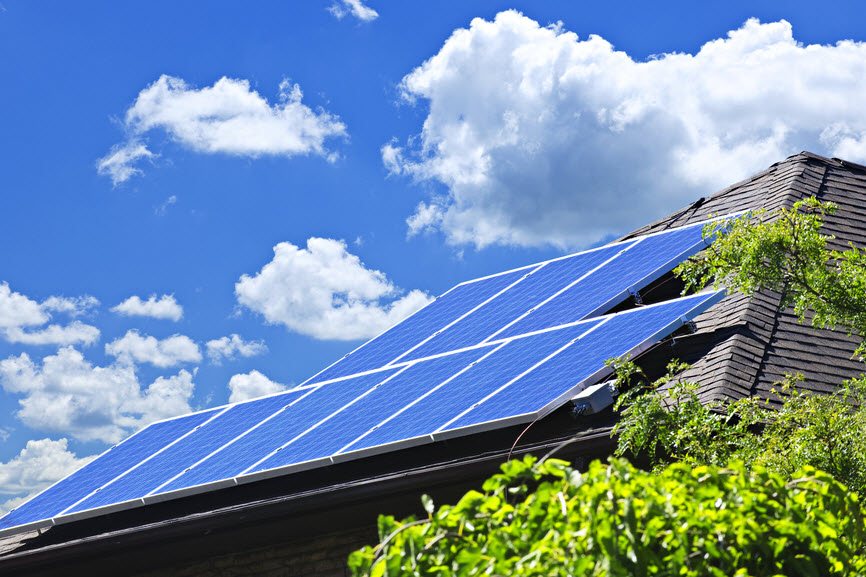 There is so much misinformation on how to pick and install the best solar panels for your home that it's easy to get overwhelmed and make bad decisions that may come back to haunt you.
Thanks to free and natural energy from the sun, cheaper solar panels and government rebates, it's now possible to get power for all your home needs make significant savings on your electricity bills. In fact it's not uncommon for people to receive an electricity bill with $0.00 owing or even a credit. Families across Australia are looking to make the switch to this, cheaper, greener energy source. In this post, we'll give you a definitive guide on what you should expect from your solar panel of choice as well as details on things such as installation and maintenance.
How Much Solar Power Does An Average Home Need?
A typical Australian home consumes about 18kWh of energy each day. It's thus vital to install solar panels that can produce anywhere between 30 to 40 % of the energy consumption of the home. If you have the means, you can purchase enough panels to cover all your energy needs and even sell some back to the grid.
Here are 7 important considerations for choosing the best solar panels for your home:
Consideration #1: Perform A Cursory Online Search
There are various things that you should pay attention to while shopping around for solar panels. First, it's usually a good idea to do a cursory search online for some of the different companies that sell and install solar panels. It's important any company you look to engage has an online presence with a physical address listed on the site. In addition, look for Google reviews and reviews on other sites like TrueLocal, Yelp, Whirlpool.net.au and the like. A reputable company will have numerous recommendations with regard to quality and reliability.
Consideration #2: Country of Origin
There is a plethora of brands that manufacture solar panels. Most of these are made in Asia. Now, there's a common misconception which states that items made in Asian countries such as China are of inferior quality. The truth is that some of the best solar panels quality-wise come from Asia since they produce these products en masse using advanced robotic processes.
Consideration #3: Insist on Tier 1 Solar Panels
There are three (3) general classifications of solar panel quality - tiers 1, 2 & 3. Let's look at each of them:
Tier 1 Solar Panels
These are the highest quality solar panels on the market. They are produced by the top 2% of companies who invest heavily in Research & Development of solar panel technologies. Companies who have been building solar panels for more than 5 years and adhere to strict quality standards can be classifies as Tier 1 Solar panel manufacturers.
Ask your solar provider if they only use Tier 1 solar PV panels and if not, please look elsewhere.
Tier 2 Solar Panels
These PV panels are made by small scale manufacturers who either invest very little or no money into R&D. There is less automation in their processes and require more manual labour. There are still some very good panels coming out of Tier 2 manufacturers but we still recommend choosing Tier 1.
Tier 3 Solar Panels
This is where a lot of the glut in the PV panel market exists. Cheaper manufacturers with zero R&D investment, they don't actually make the silicon coils required for the panels so have to source 'less than perfect' parts from companies higher upstream. We say avoid Tier 3 solar panel manufactures completely.
Consideration #4: Incentives and Rebates on Solar
Another thing that you should consider before purchasing your solar panel is whether you are eligible for a government rebate on solar. Thanks to the carbon footprint effected by burning fossil fuel in order to come up with electricity for modern living, more and more governments are looking to make the switch to solar energy. Incentives provided could be in the form of tax rebates or breaks as well as special financing plans that make it easy for you to get on the solar power bandwagon. Rebates vary from state to state and you will want to be sure the solar panels, and other equipment is properly certified so you can actually qualify for a rebate. The solar company will be able to give you this information.
Consideration #5: What Warranty Covers Your Solar Panels?
Good quality solar panels can last anywhere between 30 to 50 years. Despite this, it's important to ensure that you get a warranty in case of any unforeseen circumstances. A good warranty should cover up to 25 years of the solar panel's life cycle. At the same time, check if the company that sold you your panel expects you to cover the cost of shipping the solar panel back to the country of manufacture. If they do, opt for another company since their warranty should take care of this in the first place.
Also, you'll want to make sure the solar company has a local or at least Australian presence and they will look after any warranty claims. The last thing you want to be doing is sending solar panels back to an overseas manufacturer.
Consideration #6: Temperature Co-Efficient
A solar panel's temperature co-efficient is a value related to how much power the panel loses with each temperature rise (by degree Celsius). Owing to the fact that some cheaper solar panels don't work well in places that experience high temperatures, it's important to ensure that the one you're choosing has a lower percentage temperature co-efficient that ranges at about 0.45%.
Consideration #7: Power Tolerance
Another value that you should also pay attention to when choosing solar panels is the power tolerance. This refers to the variation in the power production of the panel, usually represented as a percentage. Ideally, you should go for a positive power tolerance since this increases the panel's power output. For example, a 300W panel with a 5 % power tolerance can produce between 300W and 310W. A negative power tolerance will mean a lower wattage which essentially means that your panel isn't efficient. Make sure to speak to your seller or installer about this before settling on your final decision.
Top Tips for Choosing a Solar Panel Installation Company
Choosing a good solar power installation company requires some homework as well as having the knowledge to read into behavioural cues and business practices. Here's a short and useful list:
The company should have an informative sales process. They should ideally aim to give you the best information in easy to understand chunks so you feel that you know what you're getting into. This can include things like having brochures that simplify the whole process for the average layman as well as a clearly laid out, interactive website.
The installation company should also be good at communicating with you promptly as well as be reliable. Upon calling them, you should be able to get a rough quote that allows you to see if the product you want is in your price range. In addition, they should be able to make house calls to survey your home and see whether or not you have the needed space to erect these panels.
They should also be able to offer after sales service to help deal with any problems that crop up or take care of transport concerns. Owing to the bulky nature of some panels, you want to work with a company that will help transport the needed items in a safe and convenient manner. They should also check in on you a few months later to make sure that things are working as they should.
Some Questions to Ask a Solar Installer around Costs
Here is a breakdown of some of the costs you can expect to come your way:
The cost of the panels themselves
Installation costs
The amount you qualify for with regard to rebates
Cost of upkeep: this usually involves replacing the inverter once in the panel's lifetime
The current cost of electricity
The amount you'll receive if you're planning on selling electricity back to the grid.
All these costs should play in on your final decision. A quality solar company will be able to give you an idea of total payback periods so you will know when your system is fully paid for itself and you can start making even more money.
We have a list of more questions you should asking any solar company.
Types of Solar Panels on the Market
The type of solar cells used should come into play in the selection process. There are 3 types depending on your installation type:
a) Monocrystalline silicon: This solar cells has exceptional heat tolerance and comes in a compact size. It is generally cost effective and efficient.
b) Polycrystalline silicon: Also known as multi-crystalline, these are the most popular choice for most Australian homes. They are as good if not better as their monocrystalline counterparts thanks to advances in technology.
c) Amorphous silicon: Also known as thin-film silicon, this type uses the least amount of silicon making them cheaper but less efficient.
We explain more about these solar panels on this page.
Is Your Roof North Facing?
Before buying your solar panels, check if your roof faces the right direction. North-facing roofs get the most sunlight, giving your panels more opportunity to produce more solar power for your home. In addition, check with your local council to see if you'll need some kind of permit. Ensure that your panels meet all applicable standards and the solar company (and installers) are accredited by The Clean Energy Regulator.
A Final Word
At the end of the day, solar panels can really change the way you think about electricity usage. Though financial benefits won't be evident right away, payback periods typically only last a few years and then you'll be enjoying free energy from the sun and be able to do your part in energy conservation and reducing your carbon footprint, too.
Why not get in touch with our friendly Perth solar team and discuss your solar power needs today on 1300 074 669.

back to blog