07 February 2022
Case Study: Canadian Solar and SolarEdge Residential Installation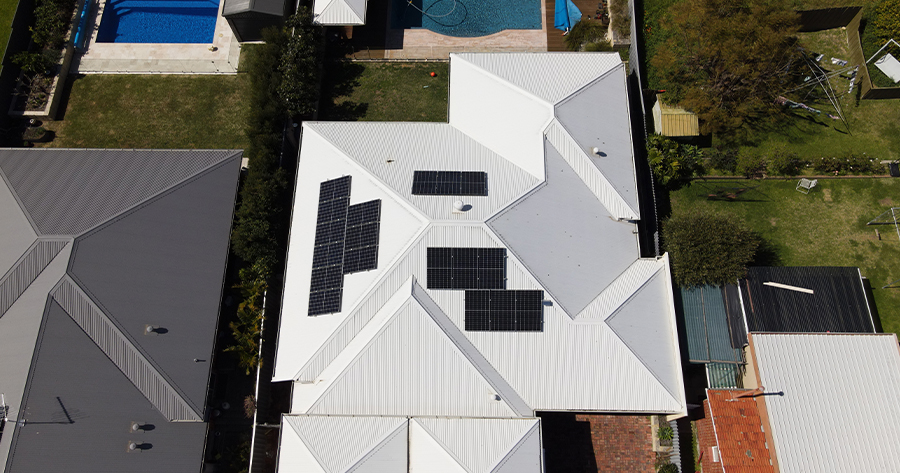 Our customer Simon recently installed a 6.66kW solar PV system at his Bicton home in Western Australia.
Simon had moved into a new house with a pool and saw solar as a key means of managing the electricity costs that came with that and the larger house in general.  His requirements were to have a system that was compatible with a solar battery or electric car, and expansion of panels in the future.
He did fairly extensive research of various technology options and different solar brands but was quickly overwhelmed by the amount of information available.
"I didn't do much research into the specific providers given there is just so many. I got quotes through Solar Quotes and Infinite Energy were one of them" Simon explained.
With the help of his energy consultant, Simon chose Canadian Solar panels and a SolarEdge Energy Hub inverter to complete their 6.66kW solar power system.
"My energy consultant, Chris, was clear with the range of options and what would work best for me. They took the time to answer my questions to help me arrive at a decision." said Simon.
Simon's solar power system is estimated to produce 9,798 kWh annually, which is the CO2 equivalent of saving 29 trees from deforestation each year!
It is also estimated to save them between $1,500-1,700 off their yearly power bills.
"Thanks to Infinite Energy for helping me to wade through the raft of options out there when it comes to solar systems. They explained the pro and cons of each choice, and helped me decide on the right option for me with a balance of upfront cost and future capability." said Simon.
If you're interested in finding out how a solar power system with battery storage could help you save money on your power bills and reduce your dependence on the grid, contact us today on 1300 074 669, or click here for a no obligation callback.
back to blog