05 January 2022
How to Choose the Right Solar Installer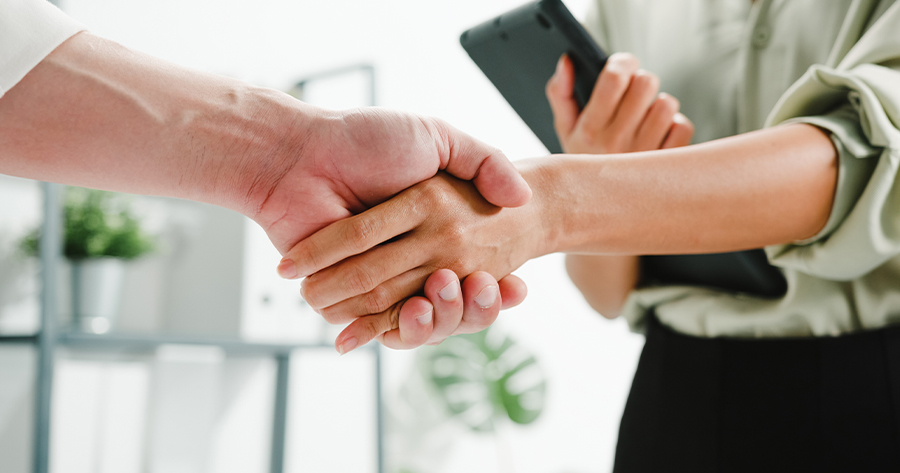 If you've made the decision to consider installing a solar power system at your home, one of the first questions you'll need to ask is "How do I choose the right solar installer?"
At Infinite Energy we want you to feel confident about investing in solar. Confident you're getting the right brands, at the right price, with the right advice. That's why we provide the highest quality solar panels, inverters, and mounting systems, along with a no pressure, honest and consultative service.
Unfortunately, not all solar companies share our high standards. But how do you sort the good suppliers from the bad? To avoid making a costly mistake, here is our guide to choosing the right solar installer.
Limited information and dodgy discounts
When it comes to solar, knowledge is power. The more you know, the more confident you'll be you're making the right decision for your needs. That's why we encourage you to do as much research as possible before making a commitment.
We stand behind the fact, that the more research you do, the more likely you'll be to confirm we're one of Australia's most reputable and competent solar companies.
But less reputable installers think the less you know, the better. They'll do their best to pull the wool over your eyes, distracting you from the fact that their:
Quote is overpriced
Products are poor quality (despite their claims to the contrary)
Estimated production and savings figures have been exaggerated
Offering large discounts with a time limit attached, they'll try to pressure you into making a quick (and uninformed) decision.
These are some of the tricky tactics that dodgy solar installers use to lure in unsuspecting customers looking for a great deal on solar power.  If a discount is genuine, it won't be available just on that day. It also won't have been applied to mask the fact that the product is overpriced to begin with.
So, take your time and do your research so you can make an informed decision before you purchase - and be sure to ask questions about any offer that someone is desperate to sell you.
Insist on a site inspection and home consultation
At Infinite Energy we're committed to providing a personal service. That's why we offer free site inspections and home consultations, along with in-person advice and support at each of our offices.
But this approach is rare.
Many of the national solar companies only provide quotes and 'advice' via email from a centralised call centre. And just think – if they can't be bothered to speak with you in person before the sale, what will their aftersales service and warranty support be like?
To ensure you're dealing with a reputable, local, and personal solar company committed to finding the right solution for your needs, look for:
Online testimonials and reviews – seeing both positive and negative reviews indicate they're genuine, and look for how any negative feedback is resolved by the company
A local office address – not just a PO Box
A physical presence – a proper office, not a dodgy backyard operation (use Google Street View to confirm)
Evidence of extensive experience – how many large commercial solar projects have they worked on? Does their know-how extend beyond simple home installations?
The last point is a big one. Large solar projects require a significant financial investment. And you can be sure all our commercial clients carried out extensive research before choosing us. Research that proves we offer the most reliable, experienced and value for money service around. You can view a selection of our most recent commercial solar projects here.
Inferior products
There are so many great-quality solar panels on the market, and unfortunately there are also a lot of inferior ones. These are often imported by solar companies wanting to offer the lowest possible prices, regardless of the solar panel's quality and reliability.
Although these cheaper panels may perform well for a year of two, they often don't last. Unfit for harsh Australian conditions, their inferior quality components will more often than not degrade and fail over time. This may take the form of:
Significant degradation in performance (amplified by the fact that a solar system only works as well as its weakest panel)
Discolouration (not commonly covered by manufacturer's warranties)
De-lamination (the peeling off of the back layer of the panel)
Burnt out connectors
Isolator failures
Junction box failures
But what happens if you are on a budget? Well, you can still get great quality solar panels without paying a premium price.
Unlike other solar companies, you can trust us when we say we'll find a solar solution to fit your power needs, as well as your budget. And although we recommend premium panels (like those made by SunPower) because they produce a better output and come with a longer warranty, there are other options.
If you're on a tight budget, we'll find a solution that fits – like a good quality, yet lower price-point panel such as those offered by Canadian Solar or Q CELLS. While these brands offer cheaper panels, they also offer great after-sales support, strong warranties, and have a local Australian presence.
However, panels aren't the only thing you need to think about. You also need to consider the quality of your inverter. That's because the most common system failures are those occurring as a result of inverter malfunction.
That's why we recommend you stick with the tried and tested high-quality inverters made by companies like SolarEdge, SMA, and Fronius. They have decades of experience in the solar industry and their inverters are the most reliable around.
Now that you know what to look out for…
Get out there and start researching. And if you need help, advice, or support, you can request a call-back here or you can give one of our experienced energy consultants a call on 1300 074 669. We can help you over the phone, you can visit our office, or we can book you in for a free at home consultation.

back to blog