07 December 2017
1.9 Million Australians Want Cheaper Energy
For many Australians, the summer energy bill is one of the highest household expenses for the year.
With Synergy doubling their daily supply charge and three major eastern states retailers applying energy price increases of up to 20% in July this year, Australian families are bracing themselves for an extra big hit on their household budget.
To combat these price rises, more homeowners are looking at either swapping electricity providers and/or investing in renewable technologies like solar.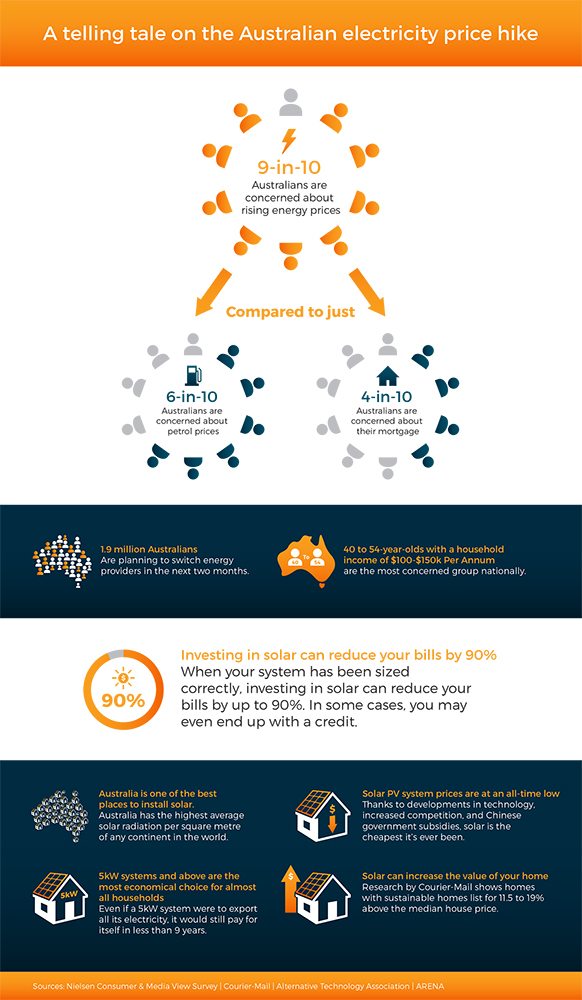 With over 15,000 installations under our belt, Infinite Energy are one of Australia's largest and most experienced solar providers.
To find out what solar could do for your home or business, contact us today.

back to blog