14 October 2019
10 FAQ on Switching to Infinite Energy for Your Business Electricity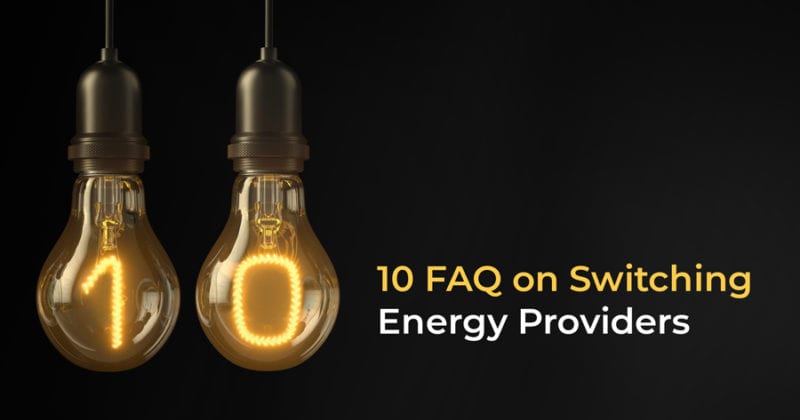 Considering making the switch and choosing Infinite Energy as your electricity provider? Here's 10 Frequently Asked Questions you might find useful.
1. What is a Contestable Customer?
A contestable customer deems that the business electricity customer can choose their own electricity provider. To be contestable to switch to an alternative electricity provider in WA, you must meet the following criteria:
You use more than 50 MWh of electricity each year; and
You live in the South West Interconnected System (SWIS)


2. How Do You Tell If Your Business Is Contestable?
To find out if your business electricity is contestable, look over your business' electricity usage over the last year. If you have not been in business for a year yet, check the projected amounts. If you're unable to determine your usage, look at your electricity spend. If you spend over $1,300 a month then you are likely qualified as contestable. This means you can compare rates and choose the best electricity supplier for your business needs.
Another way to tell is if your business already has an electricity contract in effect.


3. Are You a Large Use Customer?
Infinite Energy can only offer electricity plans to businesses who are considered 'large use customers'. This means your business consumes more than 160,000 units of electricity per year. However, this total can be made up of usage across multiple sites. For example, if one of your sites consumes 50,000 units, and you have another 3 sites consuming 40,000 units each year, then you would qualify as a large use customer because the total adds up to more than 160,000 units.


4. How Does Business Contestability Benefit You?
Giving businesses the ability to choose their own providers promotes competition between suppliers. This offers you better customer service, more competitive rates and reduced electricity tariffs for your business.


5. Will I notice any difference in the reliability of my electricity supply with Infinite Energy?
No, there will be no change in the physical supply of your electricity. Western Power will retain responsibility for the quality, safety and reliability of your electricity supply. You simply receive a bill from Infinite Energy at your new rates instead of your current provider (e.g. Synergy). 


6. How do you offer cheaper electricity tariffs?

Infinite Energy considers each client's individual energy needs and consumption profile to determine a plan that's suitable for them. Infinite Energy can extract the electricity consumption data from your on-site electricity meter and are then able to analyse the data and determine if we can offer a cheaper tariff.
We can also advise if the installation of a Solar PV system or implementing energy efficiency measures can also bring down your tariff rate (in addition reducing the amount of electricity you need to purchase).


7. Are there any fixed costs or service fees?
In some cases, businesses may charge a fee regardless if any energy has been used. This is referred to as 'Minimum Take', and its amount is determined by a formula defining a minimum amount the customer must pay regardless of usage for that month. Infinite Energy does not charge its customers a Minimum Take fee.


8. How long is the contract?
Infinite Energy's contract is negotiable, but most typically range between 1-3 years. In some instances, we may also provide month to month agreements, and up to 5 years.


9. Are there any exit fees on the contract?
Just like many businesses, an exit fee is used by commercial retailers as a mechanism to ensure a customer stays contracted. Infinite Energy will charge 75% of the expected remaining contract value as an early exit fee.


10. Can prices go up during the contract?
In principle, the agreed price of your electricity will not increase except in the case of the following circumstances;
Any agreed annual escalations (e.g. CPI)
Legislation change that cause an increase (e.g. Carbon Price, change in market structure, Network Operator etc.)


If your business is ready to switch over or you would like to know more, contact us today for a customised proposal and tailored electricity plan.

back to blog