24 August 2020
How to Make the Most of Our Knowledge Base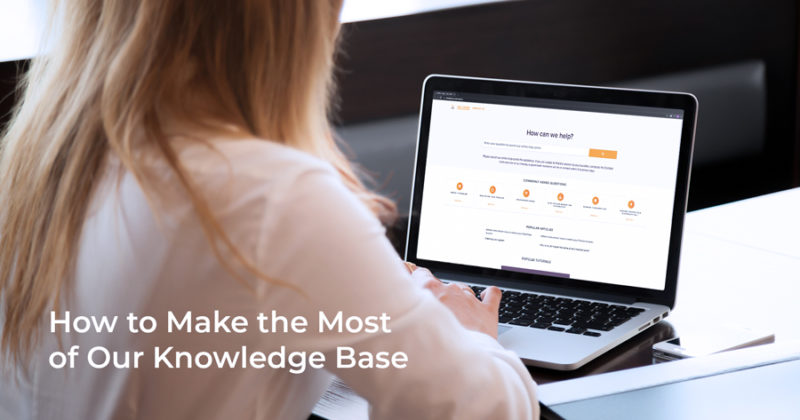 Have you ever wondered how to safely re-start your inverter? Set up your online monitoring? What about understanding your system production? Every day, we receive queries from customers who are curious about their solar PV system.  Our support page hosts helpful articles and video tutorials on the products we provide, as well as simple instructions on how to resolve common issues.
Submitting a ticket online through our support page is the fastest way to log an issue with our Service team. Before submitting a ticket, we encourage you to search our knowledge base for a resolution. There are a several categories each containing articles that are specific to your particular brand of components, such as your inverter or battery. Below are some of our most common queries:

How to restart your inverter
Solar systems have no moving parts, which is great because it means there's hardly any maintenance required on your system. In the unlikely event your inverter, displays an error code, a simple inverter restart can often resolve the issue. You can find instructions on how to restart your inverter here.

Setting up online monitoring
Online monitoring is an excellent tool that can provide you with a great understanding of how your system is performing. It can allow you to make smarter decisions on how to use your electricity, resulting in more savings.
Often setting up your online monitoring is done on the day of your install, however if you are still yet to set this up or need to reconnect after you've switched to the NBN network, you can find instructions on how to do so here.

System production
We also receive queries around system production. When looking at their online monitoring, or just regularly checking their inverter unit, some customers may find that their system is producing less energy than the previous month. This can be due to a number of reasons, but most commonly:
More cloudy days this month compared to last month
Increased electricity consumption
Dirty panels
Shading from neighbouring trees, buildings, or other structures
By keeping this in mind, you can understand that there are several factors that may alter your systems production. You can read more about this here.
On top of this, we also provide information on several other subjects including understanding your electricity bill, warranty information and FAQs.
We hope that our knowledge base is a great place to start if you ever have any queries about your system. If you ever have any issues with your system, our Service team is on hand to assist you. We always recommend reporting your problem online first, so we can obtain all the information we need to handle your query as quickly as possible.
Please also note that if you require a site visit to assess your system issue or are in need of a replacement part, there will be a cost involved if your system or system component is out of warranty.
If you need to contact our Service team, please head to support page here.

back to blog