15 November 2017
Infinite Energy Solar Car Challenge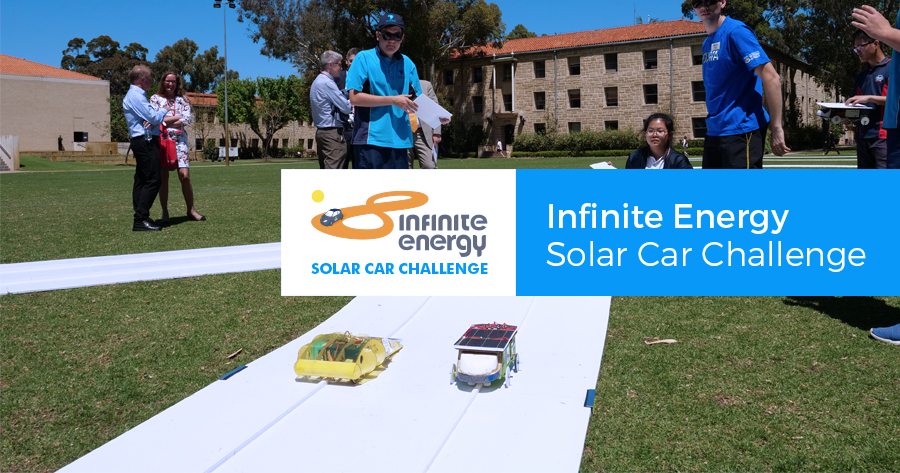 On November 3, The University of Western Australia hosted the inaugural Infinite Energy Solar Car Challenge.
12 teams from high schools across WA competed in the event, which aims to get high school aged students across Western Australia excited about Science, Technology, Engineering and Mathematics through problem based learning.
Infinite Energy CEO, Aidan Jenkins, said the company was proud to sponsor the Solar Car Challenge, "Engineers Without Borders Australia is an outstanding community organisation that creates social value through engineering. 
"By sponsoring their Solar Car Challenge, Infinite Energy is proud to be partnering with an organisation that encourages high school aged students in WA to be more interested in science and renewable technology."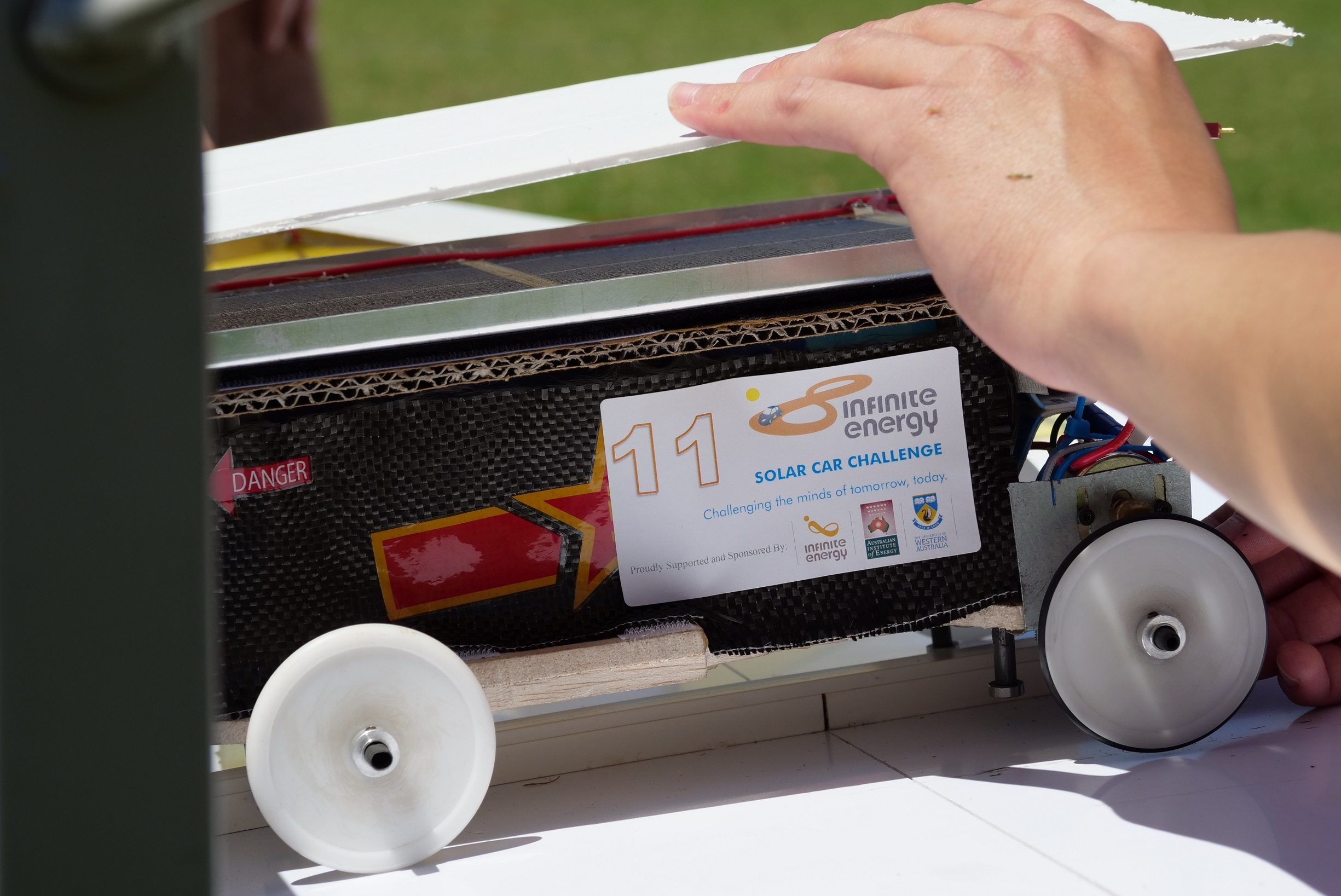 Thanks to Infinite Energy's support, Engineers Without Borders Australia distributed free solar model car kits to all competing schools, who were then responsible for designing and building their very own solar powered model cars. Guided by teachers and university student mentors, students learned how to incorporate science and engineering principles into their design.  
On November 3, students from the 12 competing teams raced their solar powered cars around the 100 metre Infinite Figure 8 Track in order to determine the fastest engineered car.
Teams were also encouraged to present a team poster documenting the design and development of their car at the race, including detailing the calculations that were used in the design of their car.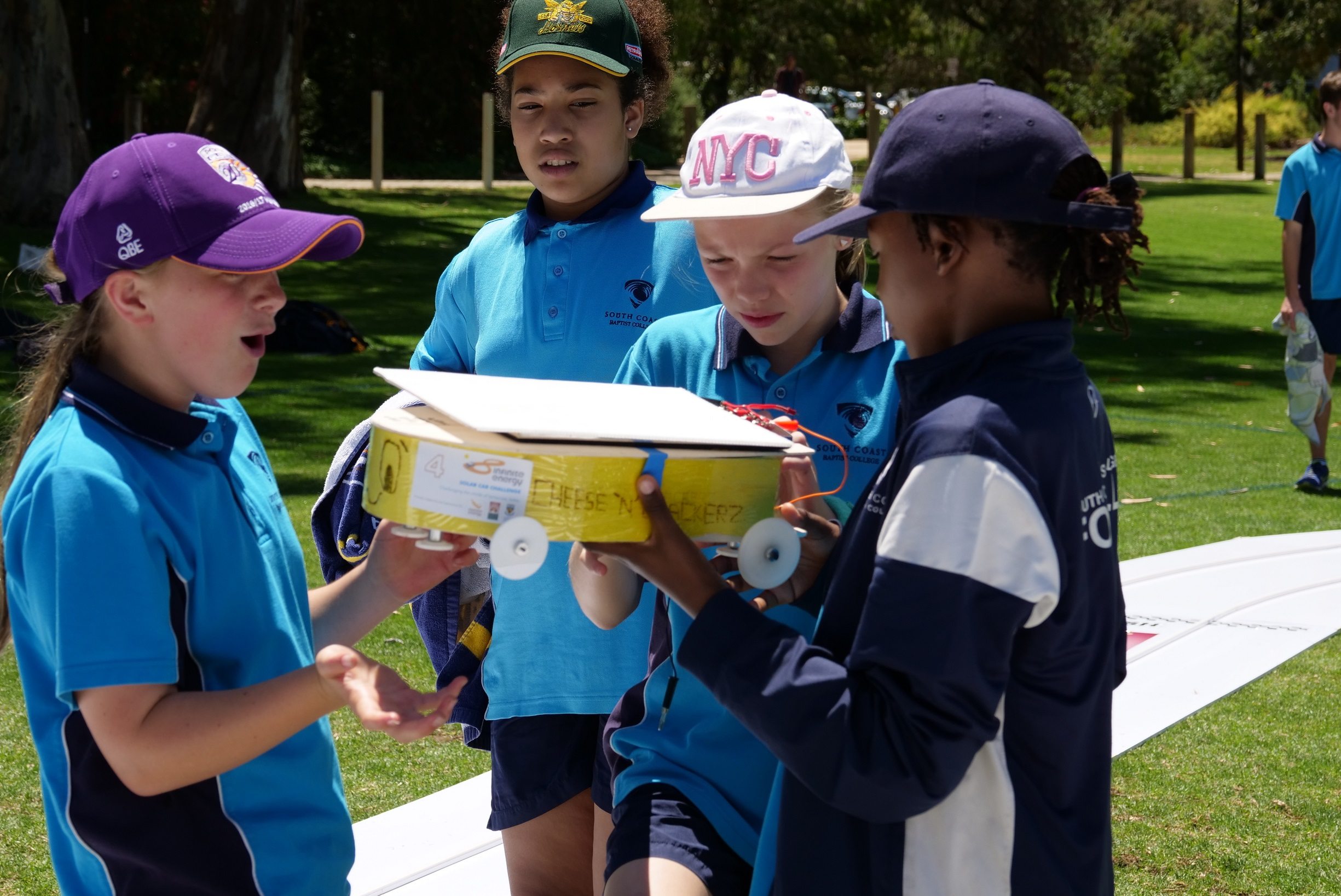 Participants continued to make modifications and adjustments to their cars on the day to further develop their design with assistance from teachers and mentors.
A single student team from Girrawheen Senior High School came away with first place, followed by Woodvale Secondary College in 2nd, John Forrest Secondary College in 3rd, and Morley Senior High School in 4th position. Thanks to Infinite Energy's support, all top four teams will receive prize money to assist them in representing WA at the Australian-International Model Solar Challenge in Adelaide next month.
"Infinite Energy's support has enabled us to provide dozens of schools with free solar model car kits," said Engineers Without Borders Australia WA Coordinator, Jun Hua Guo, "And reward the highest achieving students with the opportunity to travel to Adelaide to compete against international teams.
"Encouraging high school aged students to become interested in the sciences is one of the best ways to secure a bright future for Australia. By fostering an innovative culture and educating Australia's youth in science, technology, engineering and mathematics  subjects, students will be more likely to pursue careers in these fields in the future."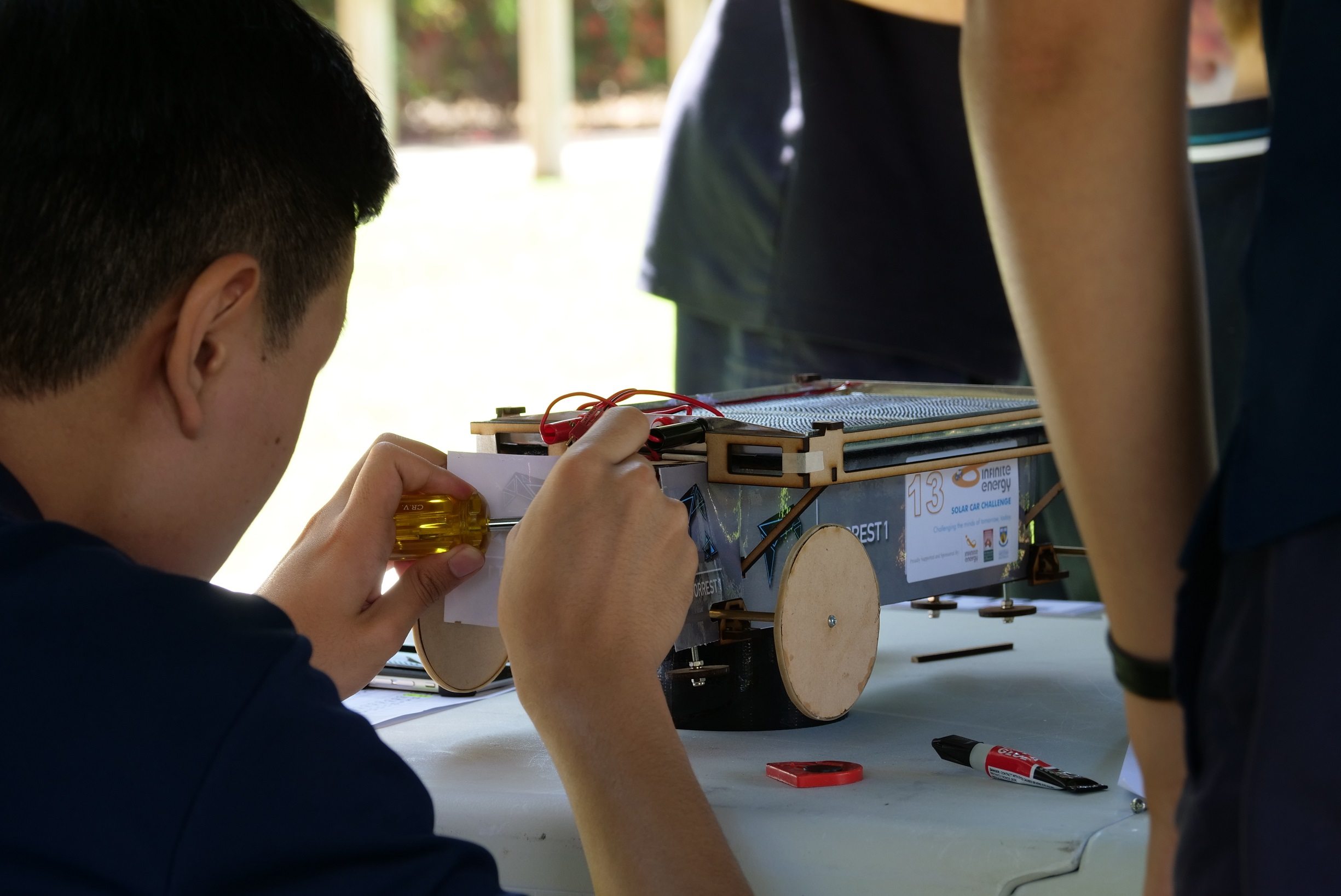 Infinite Energy would like to extend a big thank you to all participants, organisers, and sponsors, including The University of Western Australia, Engineers Without Borders UWA and the Australian Institute of Energy for making last week's Solar Car Challenge such an overwhelming success. We wish the very best of luck to the top four finalists who will be participating in the national event in Adelaide next month!

back to blog