06 April 2018
Lithium Price Increase and What it Means for You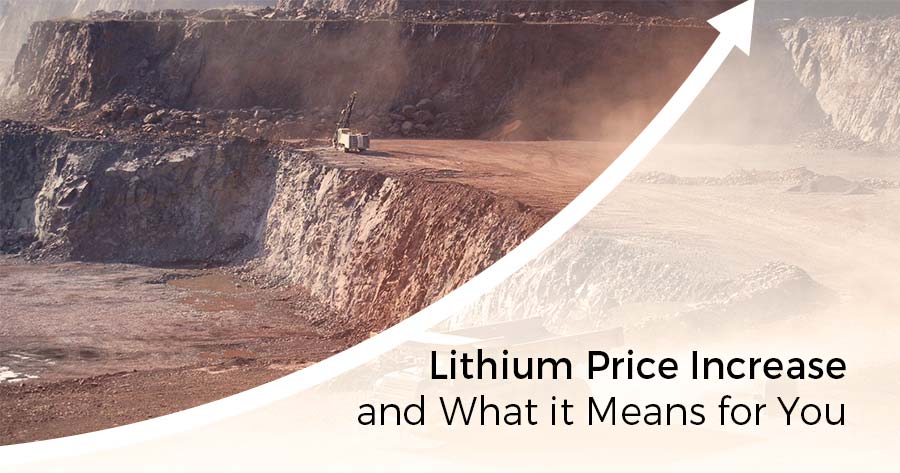 Why is the Price of Lithium Increasing?


The price of lithium has gone through the roof since 2014 and is showing no signs of slowing down. This increase is due to a number of factors, including:
Increased demand for lithium in electric cars. The European Union has proposed a 30% reduction in car discharges of carbon dioxide by 2030, in addition to incentives for automakers to shift to electric vehicles. China, who accounts for more than half of all EVs sold per year, is also offering incentives to buyers and imposing quotas on manufacturers. 
Increase in solar battery farms. The number of solar battery farms in Australia has exploded, with last year's installation of both the 1.4MW/5.3MWh lithium-ion battery storage facility in Queensland, and the 100MW/129MWh Tesla battery farm in South Australia just two to note.
Uptake of residential home battery systems. According to research completed by the CSIRO, up to one-third of Australian electricity consumers could leave the grid by 2030, meaning a mass adoption of renewable energy systems and battery storage.
Will the Trend Continue?


Given the below graph, and the trend towards renewable energy (a recent United Nations report revealed global spending on solar was higher than any other energy source in 2017), we anticipate the price of lithium to continue to rise for the foreseeable future.
Chinese investment bank and brokerage firm UBS Securities (which is affiliated to Swiss investment bank UBS) predicts that lithium prices will remain well above historical levels through to 2024.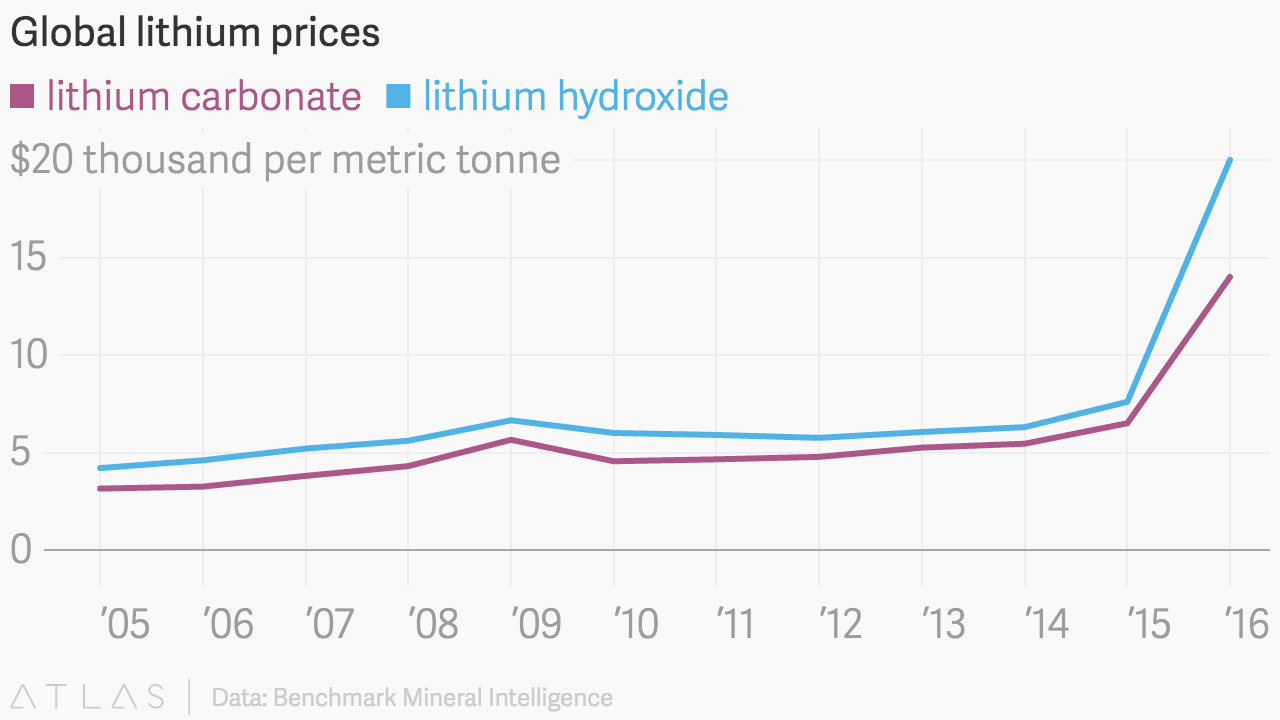 What Lithium Price Rises Means for You


Many home and businesses owners are reluctant to purchase a solar PV system and/or battery system until battery prices drop.
However, the increasing price of lithium means that battery prices may be unlikely to fall. According to Bloomberg New Energy Finance, the doubling of lithium prices could actually increase battery prices by 8%.
While 8% may not seem like much, with high quality battery storage systems retailing for over $10,000, this equates to a price rise of at least $800.
This, in conjunction with the fact panel prices are at an all-time low and government incentives are being phased out, means the sooner you invest in a solar and/or battery system, the sooner you'll start saving, and the more you will save over the next 20 years.
Plus, waiting for battery prices to potentially drop will result in missing out on thousands of dollars in potential savings a renewable energy and battery storage system would generate.
To learn more about solar and/or battery storage for your home, click here to request a no obligation callback, or contact us on 1300 074 669.

back to blog