06 November 2018
SA Battery Scheme - Why Buy sonnen Now?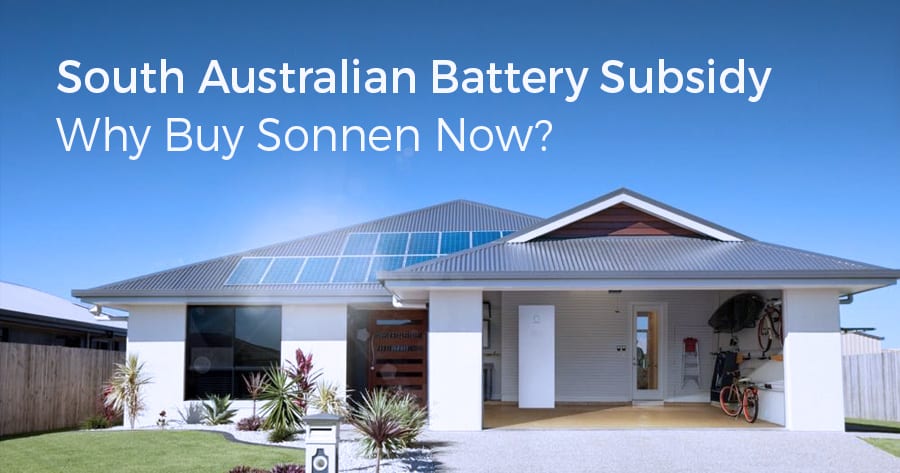 The SA Home Battery Scheme has just launched, allowing 40, 000 households access to up to $6,000 per home in government subsidies towards the purchase of home battery storage.
Individual subsidies will be measured by household income; lower income earners or those considered an Energy Concession Holder will receive the higher subsidies. Currently the subsidies are at $600 p/kWh for low income households, and $500 p/kWh for other households.
The subsidies are set to reduce over time, however no exact time frame has been given. With uncertainty as to when the subsidies will reduce, and by how much, it is certainly worthwhile looking at options to install now.
Which Battery Systems are Available?
For the first nine weeks of the scheme, only batteries that have been assembled or manufactured in South Australia are eligible for the rebate. Currently, premium battery brand Sonnen is the only battery system available that meets these criteria, having recently opened a manufacturing site at the former Holden factory based in Elizabeth.
From January 2019, home battery systems manufactured or assembled outside of South Australia will also be available.
Why Choose Sonnen?
Sonnen is a leading global battery manufacturer, providing the highest performing battery storage systems available. They are renowned for their high quality, longevity and effective design, making them among the most efficient batteries in the market.
Combined with a solar PV system, sonnenBatteries can provide up to 75% of your household energy needs, significantly reducing your electricity bills while also providing you with independence from your energy retailer.
The Sonnen can be considered an energy package solution, due to their inbuilt inverter and the Sonnen Energy Manager. The Sonnen Energy Manager is intelligent software that learns your daily habits, building your energy and streamlining your household energy requirements to save you money. Using the Sonnen app you can manually manage appliances too, even when you're not home.
As with any premium product, the excellent quality comes at a higher cost than some of the other batteries on the market. However, the SA Home Battery subsidies provide a significant reduction on the out-of-pocket price for a sonnenBatterie, and low interest green loans can be used to finance the remaining amount.
If you were to take advantage of this option, it may be that you're paying just $20 more per week for a battery that is designed to last a decade longer than other popular battery brands on the market.
Cycles of a Battery
One of the key features you should consider when choosing a battery is how many cycles the battery can withstand during its operational life; the process of which a battery can be discharged and recharged.
Most conventional batteries degrade as they go through continuous cycles, gradually reducing their ability to store energy. This affects the length of the batteries' operational life, as well as the kilo-watt hours it will be able to store over that lifetime.
Conventional Batteries
Conventional batteries are designed to deliver large bursts of power for a short time, as is generally the case for using your stored energy during peak time in the evening. Unlike a deep-cycle battery, conventional batteries are not designed to withstand multiple discharge/recharge cycles and draining it can significantly shorten the lifespan.
sonnenBatteries
Deep-cycle batteries, such as the sonnenBatterie, are slow-release and designed to be repeatedly discharged and recharged without causing damage or shortening their life.
SonnenBatteries are considered the most reliable and sustainable battery technology available due to their exclusive chemistry of lithium iron phosphate (LiFePO4). These batteries offer a greater longevity, allowing it to achieve the 10,000 cycles without any degradation.
Deep-cycle batteries, such as Sonnen, are essential for the grid to remain stable.
sonnenFlat
An energy tariff exclusive to sonnenBatterie owners, signing up for sonnenFlat will mean you receive a guaranteed amount of electricity for a low monthly fee (similar to a phone or internet plan). In return, some of the electricity stored in your sonnenBatterie would be used to assist in the stabilisation of the electricity grid.
A new sonnenFlat monthly bill will replace both your normal electricity bill and fixed supply charge, meaning significant savings for your household.
sonnenFlat has enjoyed overwhelming success in Germany, and has recently become available in Australia.
Is Sonnen worth it?
Sonnen is considered a market leader in warranty due to its 10,000 cycle guarantee, unmatched by any other solar battery on the market. While the sonnenBattery holds a higher price, it's quality and assurance standards ensure that your battery continues to deliver superior performance for much longer than conventional batteries.
To ensure you receive the most from the Home Battery Scheme, get in early and register your interest here.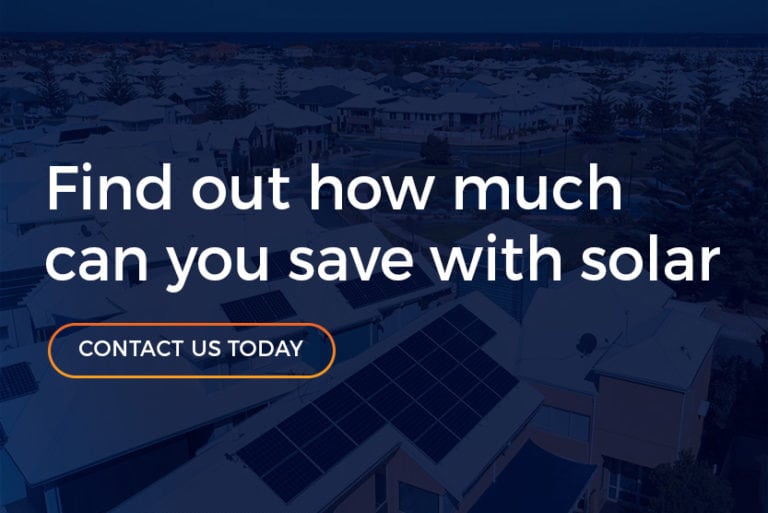 back to blog