25 October 2021
Case Study: SunPower, SolarEdge, and Tesla Powerwall Residential Installation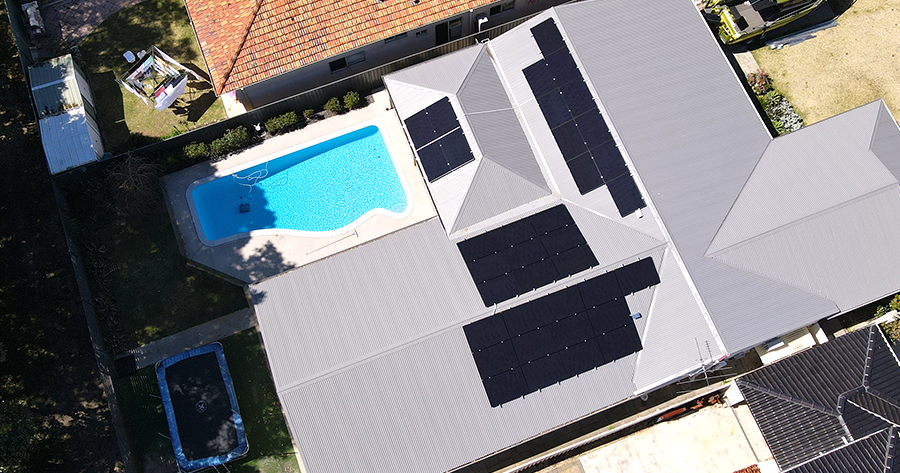 Our customer Mathew recently installed a SunPower and SolarEdge 13.32kW solar power system with Tesla Powerwall 2 battery storage at his City Beach home in Western Australia.
Mathew already had a solar power system and battery installed at his home from another solar provider but wanted to double his solar capacity and increase his self-sufficiency from the grid.
Having already had experience dealing with different solar system providers for his other properties, Mathew had a good idea about what he wanted,
"I have had about three different properties over the years where I got solar PV systems from different providers, so I had started to know what good looks like and once I got the chance to talk to Chris and Infinite Energy, I knew I had some good people with good advice." Mathew said.
Infinite Energy consultant Chris worked with Mathew to help them find the best solar solution to best suit their requirements and goals.
"Ultimately it was the advice I got with Chris and the different options we had gone through that gave me the confidence to go with Infinite,
"I wanted something that was not just a normal installation so working through options with Chris was an excellent way to build into the system I wanted and ultimately got." Mathew explained.
Mathew's solar power system with battery storage is estimated to produce 19,596 kWh annually, which is the CO2 equivalent of saving 57 trees from deforestation each year! It is also estimated to save them between $4,000-5,000 off of their yearly power bills.
His experience with Infinite Energy assured Mathew that he had made the right choice for his solar provider;
"The ease of working through the whole process and the ability for me to call at any stage to find out what was happening or what was next, this was a very satisfying process,
"If you are looking at adding a solar PV asset to your house, Infinite Energy is the team you want on your side." Said Mathew.
If you're interested in finding out how a solar power system with battery storage could help you save money on your power bills and reduce your dependence on the grid, contact us today on 1300 074 669, or click here for a no obligation callback.

back to blog