04 November 2016
Why Change Energy Providers in WA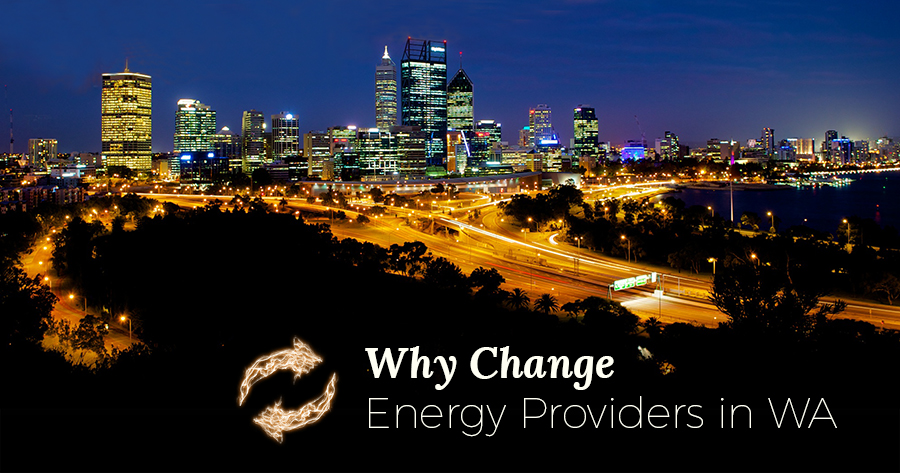 If you're in WA, changing energy providers can bring a wealth of benefits to your business. Switching to a provider with lower tariffs will help your business reduce its overheads and increase profit margins.
Who Can Change Electricity Providers in WA
Currently, only contestable businesses in Perth and the South West of the state have the ability to choose their preferred electricity provider. Contestable sites are those which consume more than 50,000kWh (units) a year.
The easiest way to find out if your business electricity is contestable is by taking a look at your electricity bill. If you spend over $1,200 a month, then it's more than likely you are qualified as contestable.
Infinite Energy offers large-use customers in Perth and the South West of WA a real alternative for their electricity supply.  You are classified as a large-use customer if your business consumes more than 160,000kWh or units of electricity per year, which can be made up of multiple sites.
Why Changing Energy Providers Could Benefit You
Giving businesses the ability to choose their own providers promotes competition between suppliers. This creates the following benefits for your business:
Better customer service
Competitive rates
Reduced electricity tariffs
How Does Infinite Energy Offer Lower Electricity Prices?
Rather than taking a universal approach to setting electricity tariffs like the majority of other electricity providers, Infinite Energy takes the time to analyse the actual electricity consumption of every individual business.
By designing customised tariffs which reward your business's particular consumption profile, Infinite Energy is able to provide your business with the best electricity rates on the market.
Electricity and Solar
If you decide to change energy providers, installing solar can even further reduce the cost of electricity you purchase from the grid.
Because an on-site solar PV system generates electricity at times when the wholesale electricity price is high, a portion that was previously purchased from the grid is now offset by your own generation. By avoiding the associated high prices, Infinite Energy is able to provide your business with lower electricity tariffs.
A solar PV system can also assist by producing electricity at times of network peak. This can reduce costs to Infinite Energy, which again we can pass through via reduced tariffs.
Infinite Energy is also one of the few solar providers that offer a feed-in tariff for any exported solar generation.
Case Study: Dobbie
Infinite Energy was selected by Perth foundry, Dobbie, to supply, engineer, install, and commission an on-site 100kW solar PV system. In addition to solar power, Infinite Energy was chosen to provide Dobbie with grid electricity.
Infinite Energy was able to offer a reduced rate for Dobbie's grid supplied electricity, which led to significant savings of $55,400 for 2015 alone.
Combined with their solar savings ($31,000), Dobbie saved a total of $87,200 in 2015 thanks to switching energy providers to Infinite Energy. This brought their original annual electricity spend of $408,600 down to $321,400, or a total spend reduction of 22%.
If you're interested in learning more about changing energy providers in WA, request a no obligation callback by clicking here, or give us a call on 1300 074 669.

back to blog