27 April 2021
How Much Does Solar Cost?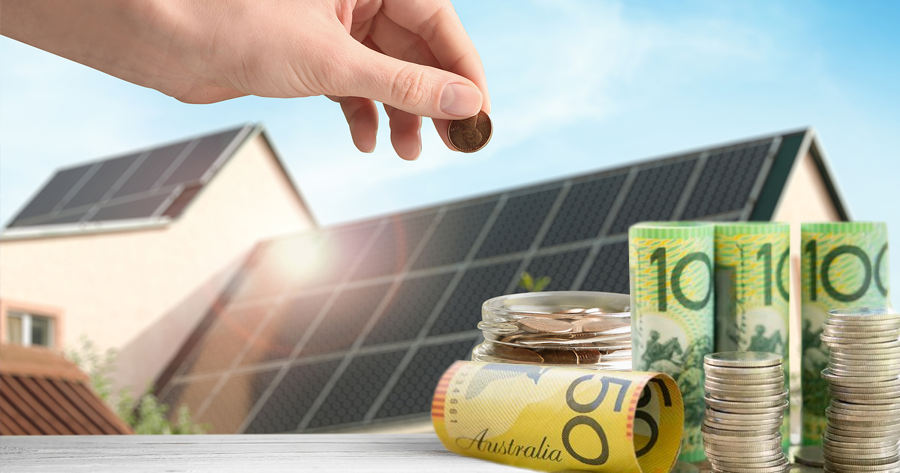 When it comes to investing in solar for your home, it's important to look for high-quality solar components rather than just searching for cheap solar.  Investing in a quality solar system from reputable solar brands will ensure that your investment will go the extra mile, because after all, you get what you pay for.
Apart from the quality of your solar system components, one other very important thing that can affect the cost of your solar is ensuring you are matched with the right size solar system for your needs and budget.
What size best suits you?
With solar, there is no 'one size fits all'-  our customers have different energy requirements and factors that require unique solar solutions.
While there is no solar system size which will suit everyone, you can get a general idea of what size system you will require based on how much your energy bills generally cost. In fact, we have created a simple to follow guide to help you get an idea of what size solar system will meet your energy requirements.
Of course, this is a general guide only, as it doesn't factor in things like roof space, direction and layout, and your energy usage patterns.
That's why our friendly and knowledgeable Energy Consultants offer an obligation-free quoting service, where they will visit your home and find out more about your energy habits and requirements. This will help them to tailor the system to suit your needs, enabling you to get the most out of your system.
How much you spend vs how much will you save?
One of the main things to factor in when you are looking at how much solar costs, is how much you are going to save over the life of your system compared to your initial investment.

As a general estimate, if you were looking at a 5kW system, which is one of our most popular system sizes, you could save between $180 – $350 per electricity bill. With these great savings, you could pay off your initial investment in as little as 2.5 – 4 years. This is what's known as a payback period and it is important to factor into your calculations, as it means that when you run your solar system after the initial payback period, you are essentially generating free electricity for your home.
Why quality matters
At Infinite Energy, we source the world's best solar system components from reputable brands that have a strong local presence in Australia. Price is often directly related to quality and this means that while you may be paying a higher price for quality solar components, this investment will pay off in the long run.
We ensure that you get the most out of your investment and one of the key things we will always provide you with is a full warranty for your system and in-house, Australian-based support, should you ever need it. Higher quality systems yield the best results and provide the best return on your investment.
To get a solar solution customised to suit you and your requirements, call 1300 074 669 or organise a free quote here.

back to blog