15 November 2021
Why You Shouldn't Buy a Cheap Solar PV System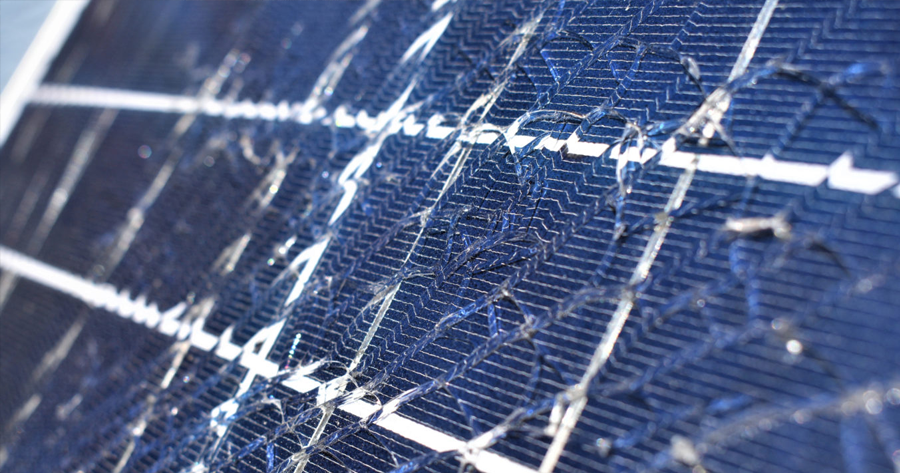 While a cheap solar power system may seem like a great idea initially, the truth is that cheap solar systems can end up costing you a lot more in the long run. Customers who go for the cheapest options when investing in solar are often stung by much higher costs later for repairs or replacements, or they are left with a system that doesn't generate anywhere near as much as they expected.
To find out why purchasing the cheapest solar power system on the market may not be your best option, read on. 
Retailer and manufacturer warranties
Ensuring that the solar components you've selected have sufficient warranties in place is vital. There are many solar providers on the market that can seem like decent, reputable companies on the surface. However, when you dig a little deeper, you discover they use several dodgy tactics to avoid covering their warranties. 
For example, there are some solar companies on the market that void customer's warranties if they do not adhere to a regular panel servicing and cleaning schedule. One of the benefits of solar panels, that is in most conditions they can essentially clean themselves (with the help of rain) and require very little maintenance, so this kind of stipulation is both unnecessary and a reflection of an untrustworthy company.
These ridiculous warranty conditions are seen by companies such as Universal Solar Group, who's solar panel performance warranty becomes void if servicing is not completed once every three months, along with an additional service every one and five years. You will often find that the cheaper systems are accompanied by dodgy tactics like this, as this is the company's way of reducing their liability for product failure and increasing their ongoing revenue.
Infinite Energy is proud to only work with solar product manufacturers that offer outstanding product warranties, and even offer our own standard minimum warranty period of five years on your whole PV, plus 10 years workmanship warranty.
Quality of your solar modules
Your home is one of the most valuable assets you'll ever own, so when selecting a solar panel system for your roof, you want to ensure you're choosing a high-quality and reliable PV system that is designed to last for decades to come. The different modules that make up your system can substantially vary in price, and in quality. Choosing high quality modules from reputable brands can ensure your solar power system will last and provide you with free solar power for many years.
Australian Presence
A solar module manufacturer having an Australian presence is a very important factor when selecting which component brands you choose for your solar system. When your solar component manufacturer has an Australian presence it is much easier to claim any warranties, should you face any issues with your system.  This is because an Australian presence guarantees, by law, any service and support are handled locally, rather than overseas. Claiming a warranty from a manufacturer located overseas is both time-consuming and difficult.


Panels
Choosing a cheap solar panel can cause your solar power system to reduce efficiency and sometimes fail completely. Solar panels, in Australia in particular, need to be able to withstand extreme conditions while still performing satisfactorily. Cheap solar panels can often have issues like hot spots, or cracking because they are not created to survive the hot Australian sun.

At Infinite Energy, we choose to use solar panels from our partners SunPower and Canadian Solar.
Established in 1985, SunPower is considered a market leader in the solar panel industry, producing some of the highest performing and reliable panels available. SunPower was the first company to offer a 25-year product warranty on their panels - a testament to their reliability, quality and performance.
Likewise, Canadian Solar have been providing high quality solar panels for the past 20 years. The company is a global leader in the solar industry and are known for their high-quality panels, value for money, and excellent reputation. Recently, Canadian Solar extended their product warranty on a range of their solar panel from 12 years to 25 years, making the warranty on these panels far more superior than other panel brands in a similar price range.


Inverters
We see several solar inverter brands on the market that are considered low-quality and unreliable, continuing to be sold due to their low-price offering. However, these inverters usually fail after just five years with replacements costing thousands of dollars, putting your investment at risk.
To reduce the risk of choosing an inadequate inverter, we recommend choosing a reputable solar inverter manufacturer with Australian support. Infinite Energy chooses to supply solar inverters from Fronius, SMA and SolarEdge inverters, due to their outstanding quality and years of experience.  


Balance of System
Cheaper PV systems are also likely to use low-quality Balance of System (BOS) components. BOS components include your racking/mounting, cables, connectors, electrical panels and wiring. When companies cut costs on these parts, they can increase the risk of faults occurring, and reduce the performance of the system. 

Infinite Energy takes great care in selecting their BOS components, and while we could offer our customers cheaper systems by choosing cheaper components, we opt for the higher quality components because it means a better performing system for our customers.
By comparing prices amongst your various quotes, you can often spot where companies have tried to cut costs with cheaper BOS components. While the cost differences may be minor, the impact that cheap BOS components could have on the longevity of your system mean that it is not worth trying to cut costs in this department.
By selecting solar modules from reputable and high-quality manufacturers rather than opting for a cheaper alternative, you can have peace of mind knowing your solar power system is going to continue to provide you with long-term savings, significantly reduced risk of failure, and lifetime support from an outstanding company.
Dodgy T&Cs and 'Gotcha' clauses
If a price seems much too low compared to what other providers are offering, it's a good idea to take a look at the solar provider's terms and conditions. T&C's can be a minefield of dodgy 'Gotcha' Clauses, where solar providers make up for the money they're not getting selling their systems.
In some cases, installers resort to a 'bait and switch' scheme, where they talk you into purchasing a supposedly high-quality panel for a low price but will install cheaper substitutes instead. Some other conditions we've seen in the past include having your system installed by roofing contractors and only signed off by an electrician. This is extremely unsafe and puts you and your home at risk. It's also likely that your solar power system won't be installed to correct standards, which can greatly inhibit the performance of your system. Companies can also include in their T&C's that the contractor they've assigned to your installation is liable for any damage or defect in the installation of your system, passing all liability onto the contracted installer rather than themselves. This means if something goes wrong with your installation, your solar provider is absolved of all wrongdoing, and is not required to offer you any assistance or reimbursement. You'll have to take on the contractor (if you can find out who they are) by yourself. 
This is where ensuring you read your quote's T&Cs in-depth becomes very important. You can read more about what to look for on your quote here. 
Solar company longevity and reputation
The longevity of a solar provider provides an indication that the company is established, reducing the risk that they could go bankrupt and leave you with a worthless warranty.  
More than 750 solar companies have gone bankrupt since 2011, leaving thousands of customers without any support or warranty to fall back on. Unfortunately, a large amount of solar companies fail before they reach the 5-year mark, most commonly because they have opted to sell cheap, low-quality equipment that begins to fail in as little as 3-5 years and they are financially unable to deal with the costs associated.
As terrible as it sounds, some businesses do this intentionally; when these businesses receive a surge of warranty claims that the business cannot support, they close their doors and leave hundreds of systems "orphaned", and their customers out of luck. They often then simply reopen under a different business name and repeat the whole dodgy scheme again. We also see a lot of businesses run on unsustainable margins, so much so that even just a slight change in STC price can quickly see the companies go bankrupt.
Pushy salespeople and dubious offers
Some solar companies hire salespeople that only work on commission, rather than a standard wage, which means that they would say just about anything to get a sale. These salespeople are more likely to oversell the benefits and exaggerate the quality of the solar power system they are selling so that they can guarantee their commission. At Infinite Energy, our energy consultants are passionate about solar and are dedicated to ensure you get the right solar power system to suit your needs; not theirs. We pride ourselves on our education, consultation and low-pressure sales process and never rely on high-pressure sales tactics like on-the-spot offers and door-knocking.
How to choose the right solar power system
Like any major purchase, don't let price be your one and only deciding factor when investing in a solar energy system; if it sounds too good to be true, it probably is!
In addition to reducing carbon emissions, most homeowners purchase a solar power system to save on their electricity bills. Because payback periods for most solar PV systems can be anywhere between 2-5 years, it might end up being a few years before you're able to see a return on your investment and directly pocket your savings.
This means that your solar PV system will essentially only save you money if it continues to perform after the payback period. While purchasing a good quality system may cost you more initially, you have the peace of mind that it will continue to perform and save you money long into the future.
Take the time to research your solar provider, including how long they've been in business, if they're CEC Approved, their T&Cs and be aware of any high-pressure sales tactics. Quality of components, level of customer support and extras such as Whole of System warranties also need to be considered.
Ultimately, a solar PV system is a power station attached to one of your most valuable assets, your home, so the quality of well-installed solar power system is something only money can buy. 
For no obligation advice on investing in a solar PV system for your home, give us a call on 1300 074 669, or click here to request a callback.

back to blog