07 June 2021
What is the difference between Single Phase and Three Phase Power?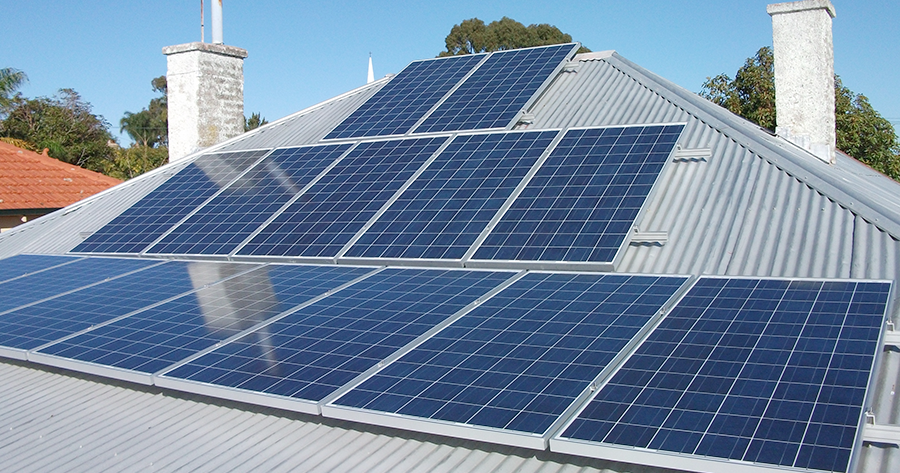 You may be surprised to know that the type of power supplied to your home or business can affect what type of solar power system will best suit your needs. While both single and three phase homes and businesses can install solar, your phase type will dictate the type and size of inverter the electricity network operator allows you to install.
This blog will explore the difference between single and three phase power and how your phase will affect your solar PV system.


What is difference between single phase and three phase?
All homes and business connected to the grid in Australia will use either single phase or three phase power. Here are the main differences between the two:
Single Phase
Used in most new homes and small businesses, single-phase electricity is transported via two wires: active and neutral.
Electricity from the grid (or your solar PV system) will only flow through the one active wire, while the neutral wire is connected to the earth at the switchboard.
The purpose of your home or business' neutral wire is to provide a path back to your switchboard, the source of the electrical current, in the event of a fault. This will trip the breaker or blow the fuse, cutting your electricity and preventing you from getting electrocuted.
Three Phase
Three-phase power has four wires, three of which are active, in addition to one neutral wire, which is earthed at the switchboard.
Three phase electricity is common in both larger homes and businesses, as well as older homes, and allows for smaller and less expensive wiring, and lower voltages.
How do I find out if I have single or three phase power?
The easiest way to find out if your house or business has single phase power or three phase power is to check your meter box.
Single phase power meter boxes only contain one fuse cartridge (black rectangle on the bottom right), and three phase power meter boxes on the other hand consist of three fuse cartridges (three black rectangles on the bottom left)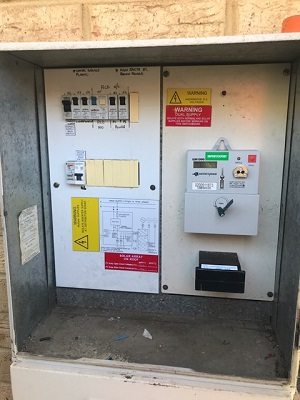 Single Phase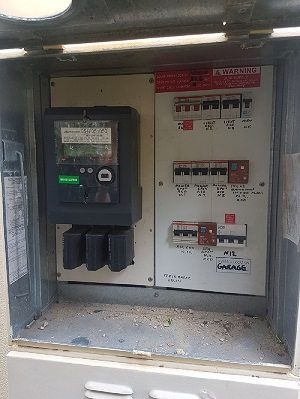 Three Phase
If you need assistance, simply email a photo of your meter box to enquiries@infiniteenergy.com.au and one of our energy consultants will be able to advise.


How your phase affects your choice of solar inverter
The solar inverter lies at the heart of a PV system. This sophisticated piece of electrical equipment is responsible for:
The conversion of DC electricity produced by the solar panels to AC electricity which can be used within your home or exported to the grid;
Controlling the voltage of the system to extract the maximum power available (referred to as maximum power point tracking); and
Reporting on the solar system's performance (either on screen, via Bluetooth or the internet).
Single Phase Properties
If your property has single phase power, then you will also need to ensure you install a single-phase inverter. In most states, if your property is single phase, you can install an inverter up to 5kW in size. Any larger and you may not be able to receive a feed-in tariff for any excess electricity your solar power system generates and exports to the grid.
In Western Australia however, the maximum size for a residential solar power system is 6.66kW with a 5kW inverter, unless you add on a DC-coupled battery, in which case you can oversize your panels up to 10kW. You can speak to one of our energy consultants to decide which solution would be most appropriate for your needs.
Three Phase Properties
If you own a property with three phase power, you're technically able to install both single and three phase compatible inverters. However, because network operators will not allow an imbalance across the phases, you'll either have to install three single phase inverters for each phase, or one three phase inverter that will work across all three phases.
While there is no limit to the size of the inverter you're allowed to install, in many states your network provider will approve installations over 5kW on a case-by-case basis. It's also worth noting that installing an inverter over 5kW in size will void your ability to receive a feed-in tariff for any exported solar electricity in many states.


No matter your phase, going solar is simple with Infinite Energy
Regardless of whether your home or business is single or three phase, Australia is one of the best countries in the world to install solar power.
Infinite Energy stock single and three phase inverters from SMA, Fronius, SolarEdge, Sungrow and Canadian Solar. We have chosen these brands as they are reputable manufacturers, dedicated to producing inverters of the highest quality and efficiency.
We can help you decide the best inverter size and brand for your home or business, ensuring you receive the best possible return on your investment. For a no obligation quote, click here for a call-back or call us on 1300 074 669.

back to blog