09 September 2019
SunPower Second Quarter 2019 Financial Update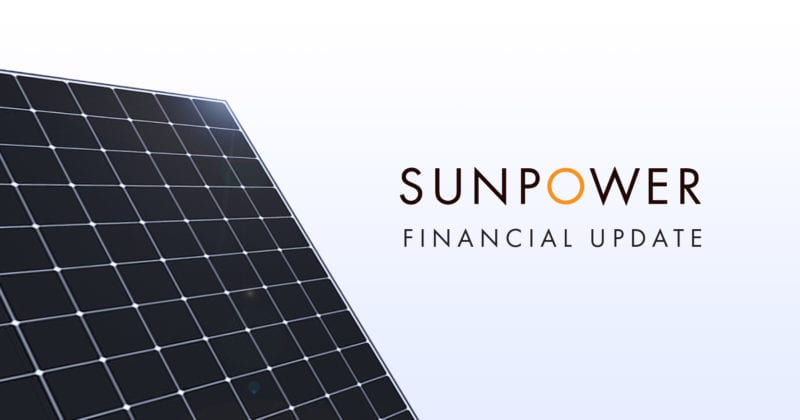 While there has been some talk within the solar industry that SunPower wasn't doing well financially, their financial update for the second quarter of 2019 certainly says otherwise.
SunPower returned to profitability in the second quarter, with a net profit of $121.5 million. Shares have increased by 300% this year, increasing from $5 per share to over $15 a share in August.
The acquisition of SolarWorld Americas in 2018 provided SunPower with a US-based manufacturing site to avoid the Trump Tariffs, allowing the company to focus on recovering from its losses of last year and transition to profitability in its domestic market, uninhibited by trade constraints.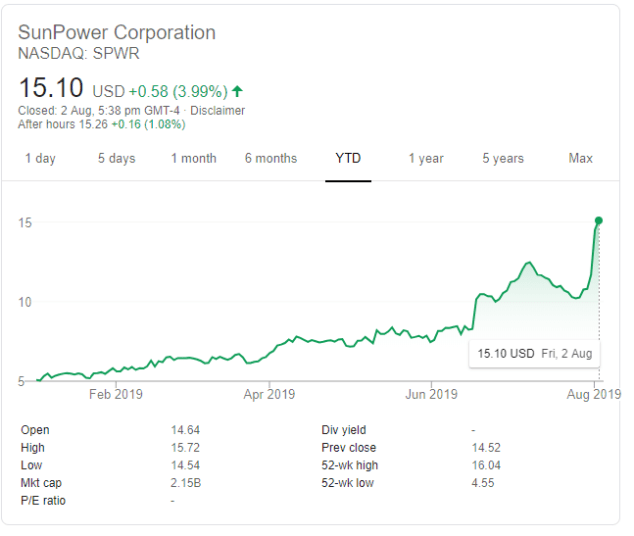 Future Plans
The company continues to expect improved financial performance on a quarterly basis throughout the remaining fiscal year of 2019.
SunPower is set to launch a new residential energy storage product (likely in the US to begin with) in the second half of 2019. Not much has been released about the new product, however they have confirmed that the company itself won't be manufacturing batteries, but rather will buy commodity batteries and include them in an energy services package for customers.
Energy storage is now included with about 35% of SunPower commercial projects.
SunPower has also confirmed that their P-Series panels have been selected for the 349 MW Limondale utility scale PV project based in NSW. It will be the largest solar farm in Australia and is expected to supply power to three states and major city centres. The project is expected to be in full operation by mid-2020.
If you would like more information on our SunPower panels or would like a free, no obligation quote, contact us today to speak with one of our expert energy consultants.

back to blog