26 February 2019
What's the difference between Bi-directional Energy Meters, Smart Meters and Online Monitoring?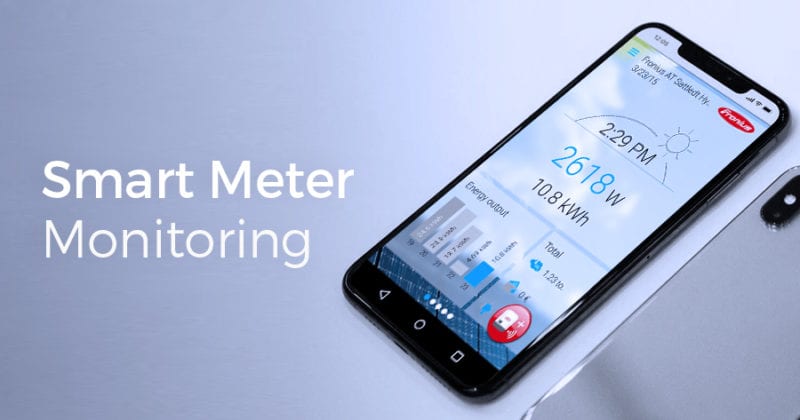 If you've installed a solar PV system or are planning to have one installed, you may be wondering what the differences are between bi-directional meters, smart meters and online monitoring.
This blog explores what each of these are, and the various benefits they all bring to your home solar system.
Bi-directional Energy Meter
A bi-directional meter works by measuring energy in two directions; how much energy you consume from the grid, and how much excess energy you export back to the grid. It is the piece of equipment that allows you to receive feed-in tariffs or payments through the Renewable Energy Buyback Scheme (REBS).
As such, it is mandatory for every household installing a new solar PV system to obtain or upgrade to a bi-directional meter in their meter box.
If you don't already have a bi-directional meter, your meter will be unable to measure exported solar and so, will need to be completely replaced.  If you do already have a bi-directional meter, this simply needs to be reprogrammed to measure your exported solar energy.
If you are purchasing an Infinite Energy solar system, we will take care of all the applications needed to arrange the replacement or upgrade on your behalf.
The metering costs from Western Power to do this are: 


| | |
| --- | --- |
| Single phase meter: | $138.24 (inclusive of GST) |
| Three phase meter: | $235.04 (inclusive of GST) |
| Reprogram fee compatible meter: | $74.00 |
| Interval meter (commercial solar): | $809.60 (inclusive of GST) |
| Synergy REBS Application Fee | $26.10 |
Online Monitoring
Both SolarEdge and Fronius inverters offered by Infinite Energy come with an inbuilt Wi-Fi monitoring system which allows users to track the performance of their solar PV system. The data is available in an app and allows you to see how much energy your solar system is producing currently, daily, as well as the total production to date.
This is beneficial for customers to see that their system is working correctly and allows you to make more educated decisions on how to use your solar energy to your advantage. By seeing how much energy is being generated, you can adjust your consumption habits to suit, that way you are using more of the free electricity provided by your PV system, and reducing the amount you need to pay for.
However, a Wi-Fi monitoring system only shows solar energy production, and won't show you how much of that energy is being consumed at the property. For this reason, many homeowners opt to add a smart meter as well.


Smart Meters
A smart meter is a device that can be installed in your switchboard to measure imported grid power, and exported solar power. The smart meter sends this import/export data back to the inverter via a data cable to be collated with your solar production data. The online monitoring platform can then provide real-time monitoring of your household electricity consumption, solar production and the amount of excess solar power being exported to the grid.
This additional layer of data can assist you with finding other ways to save energy and money, and determining if you would benefit from sizing up your system or adding a solar battery.
Fronius inverters come with a Wi-Fi monitoring system called Solar.web that allows for you to track solar energy production. This monitoring system combined with a Fronius smart meter will deliver a whole-scale overview of your solar PV system.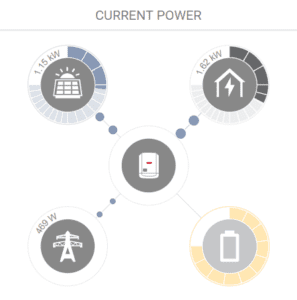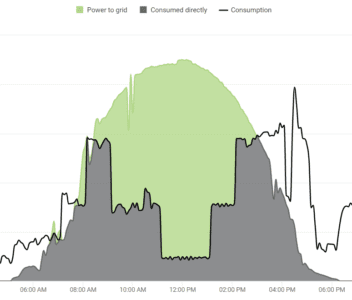 This is also the same with SolarEdge smart meters, which will work fluently with the online SolarEdge monitoring platform. SolarEdge smart meters such as the Modbus Energy Meter have an accuracy reading of 0.5% and provide exceptional data on your energy consumption and generation.
If installed at the same time as your Solar PV system, prices for these smart meters can vary between $400 - $1,200, depending on the brand, model, switchboard space available, and length of data cable required.
Below is an example of the difference in a SolarEdge monitoring platform for a solar PV system without a smart meter compared to a system with a smart meter.  Having information available in real time allows users to alter their energy consumption to best utilise their systems' solar production.
Without Smart Meter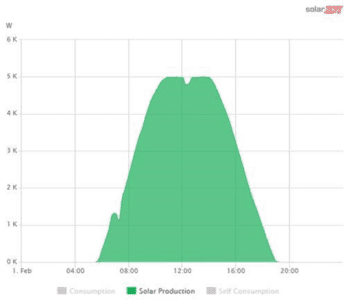 With Smart Meter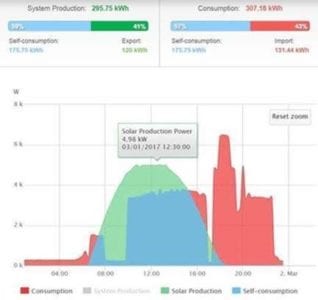 If you'd like to see an example of what an online monitoring system combined with a smart meter looks like, take a look at the live Fronius Guest Link. Here you'll be able to see the current power, energy balance, C02 levels and earnings.
If you're interested in installing a solar PV system for your house and would like a free, no obligation quote please contact us today. Our energy consultants can also provide you with further information on smart meters and online monitoring systems.

back to blog