09 March 2020
Beginning Your Solar Journey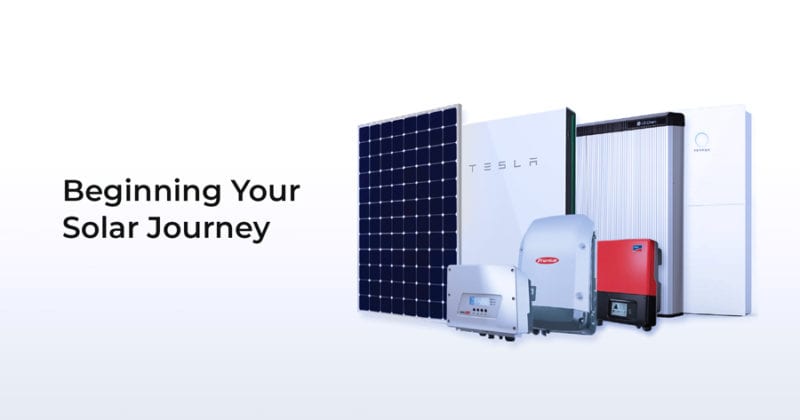 For over 10 years we've dedicated our business to helping Australians find a solar solution to help reduce their electricity costs and commit to a more sustainable way of living. We pride ourselves on our honest, no-pressure approach and are governed by values of integrity and professionalism.
During each consultation; over the phone or in person, we always ensure our customers have a clear understanding of why we've suggested the system we have, and what it can help them achieve. By providing complete transparency and honest advice, we've quickly become one of the most trusted and valued solar providers in Australia.
When assisting potential customers on their solar journey, we encourage them to obtain quotes from various solar providers so they can compare their offers. We don't believe in disparaging other solar companies. Instead, we choose to educate our customers on what constitutes a good solar system and what sets us apart. We are confident our customers will keep this information in mind when it comes to making their final decision.
If there's one piece of advice we give to our potential customers, it's not to rush their solar solution decision. We encourage them to take the time to think about their energy needs, the offers they've received and do their research. One of the ways unethical solar companies try to get your business is through engaging in high-pressure sales tactics, such as 'one-time only offers.' It can also include activities like doorknocking.
Infinite Energy never engages in doorknocking. We simply don't believe in taking this approach. Often this sales technique is used to get you to sign there and then on the spot. Choosing the right solar solution is a big decision and this approach doesn't allow the customer time to think about their decision, nor do any research into the products or company approaching them. If you are approached at your home by a sales doorknocker, it's important you make it clear that you would like some time to go away and think about their proposal.
Finding a reputable solar provider can become overwhelming, especially with so many companies out there. To assist in making the process a little bit easier, we've compiled a list of our top 5 most useful blogs you can use when you begin looking for solar:
If you have any questions or would like to discuss your solar options for your home or business, please contact us today.

back to blog