15 March 2021
How to Monitor Your Usage to Boost Your Solar Savings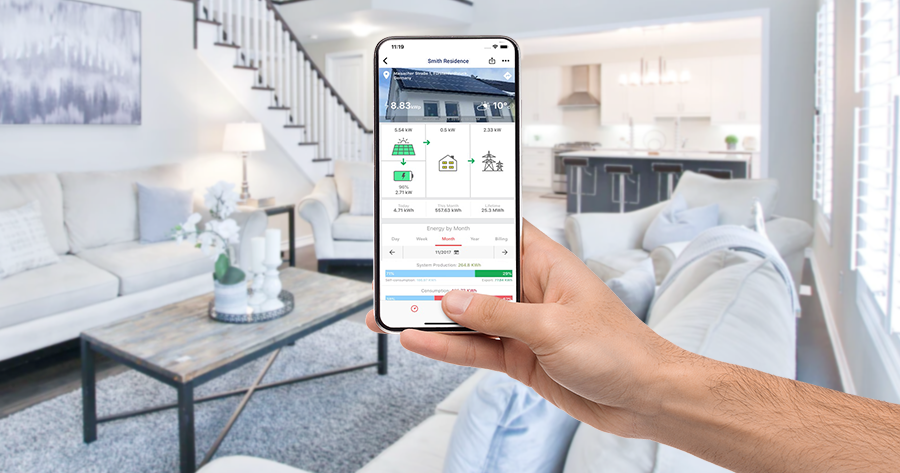 Of all the benefits solar power provides, one of the most appealing is the noticeable reduction of your electricity bill. Once you've made the initial investment with solar, it pays to know how to get the most value out of your system.
As a basic rule of thumb, the best way to make the most of your solar panels is to use majority of your electricity use during the day when your solar power system is producing energy. This way you are reducing the amount of electricity you need to purchase from the grid.
For much of Australia, solar power system owners only receive a small solar power rebate in the form of a feed-in tariff for exporting excess solar energy back to the grid. In Western Australia, this feed-in tariff is 3 cents per kwh or 10 cents per kwh for those on the Distributed Energy Buyback Scheme (DEBS), and 7 cents per kwh for those  on the Renewable Energy Buyback Scheme (REBS).
The rate to purchase electricity is often much higher, currently sitting at around 28 cents for West Australians. In WA, each time you use a unit of solar energy generated from your solar power system, you save 28 cents rather than only earning the few cents from your feed-in tariff. In other words, you could be up to 4 times better off using your solar energy rather than sending it back to the grid.
Self-consume to maximise your savings
As we have mentioned, it is best to self-consume as much of your generated renewable energy as possible, as this will end up saving you more money than if you send it back to the grid for a feed-in tariff. While concentrating your solar energy use during the day when your solar panels are producing energy will help to increase your solar self-consumption, you need to ensure that you are not using above what power is being produced by your solar panels, as otherwise you will just end up drawing power from the grid, which costs you money.

Being mindful of how much solar energy your solar system is producing and how much you are actively consuming is important to help you make the most of your system. This is where online monitoring becomes very useful.
Track your usage with Online Monitoring
Many solar inverters come with Wi-Fi connected monitoring so that you can see the performance of your solar power system and view production data. For example, SolarEdge customers can access this monitoring is available through the mySolarEdge app, which is now available on Apple Watch.
Apps such as mySolarEdge provide system owners with an overview of how much solar energy their system is producing currently, daily, and the total solar power production to date. In order to get a full picture of your system's performance, you can purchase an additional smart meter so you to see how much of your solar energy that your household is consuming. This added information can help you to adjust your consumption accordingly, which will ultimately save you more money. 
To celebrate the mySolarEdge app now being available on Apple Watch, when you purchase a SolarEdge system from Infinite Energy until the end of March 2021 you will go in the draw to win 1 of 3 Apple Watches, so you can track your solar power wherever you go.


Self-Consumption tips
Below is a helpful guide of how you could run your appliances throughout the day to maximise your solar energy self-consumption. This example is based off a 6.6 kw solar system and would work perfectly for those who hold standard 9-5 work hours.
In the morning:
Use your dishwasher's time delay function to run during the day to clean this morning's and the previous night's dishes.
Use your washing machine's time-delay function to wash your clothes during the day, aim to have the washing finished within 3 hours of when someone comes home to ensure they stay fresh when you hang them out to fry.
If you have a pool pump, set this to run during the day.
In the afternoon:
Switch your aircon (or heater in winter) on as soon as you get home to an optimum temperature of 24 degrees.
Switch off your aircon once the house is cooled and ensure you close all windows and shut window shades and blinds if necessary to help your house to remain cool for the rest of the evening.
Add a solar battery
Of course, with the added benefit of solar battery backup, you have the flexibility to store solar energy produced by your solar power system during the day for use at night. The LG Chem RESU works seamlessly with SolarEdge solar inverters, creating an efficient and energy-saving asset for your home.
If you're interested in installing a solar power system with solar monitoring for your home, chat with one of our experienced Energy Consultants today. They can work with you to determine the best solar panel layout on your roof, taking into account your lifestyle and energy consumption habits to provide you with the most suitable solar solution.

back to blog